On April 21, 2022, SoGo Tea Bar hosted day full of celebrating National Tea Day!
Our crew whipped up all the tea guests could handle giving away free Tervis cups with every purchase while supplies lasted!
We served a variety of our signature in-house pastries baked to perfection while Anne Milneck, chef and store owner, hosted a sold-out Tea 101 teaching class.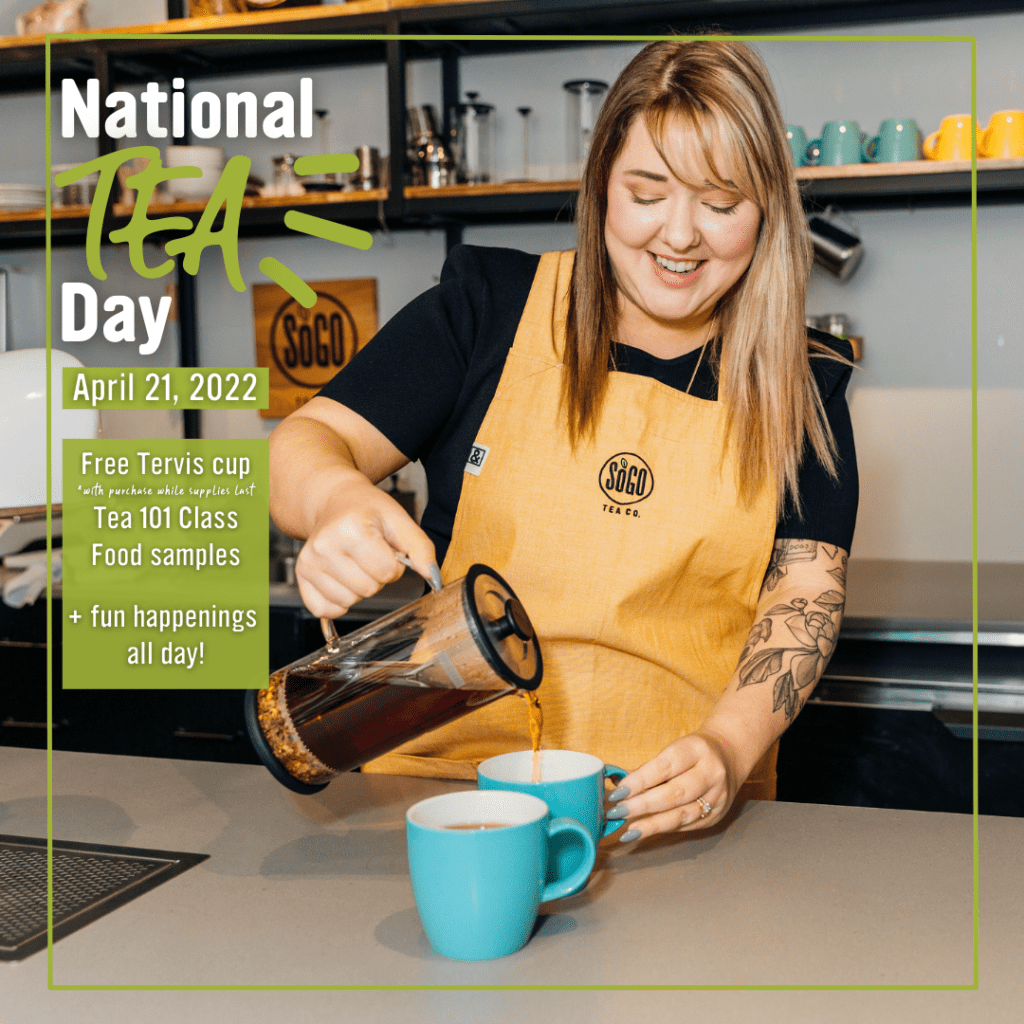 We had such a great time celebrating National Tea Day with all of you! Thank you to everyone who helped make the day as beauTEAful as it was.
We can't wait for next year! ??