If mixology eludes you, rest assured, you're not alone. We hesitated when it came time to writing recipes for cocktails. But the more we experimented, adding teas to the mix, the more comfortable we felt with a cocktail shaker in hand. Put in lots of practice, and consider these Home Cocktail Bar essentials. Perfect for the pursuit of mixology.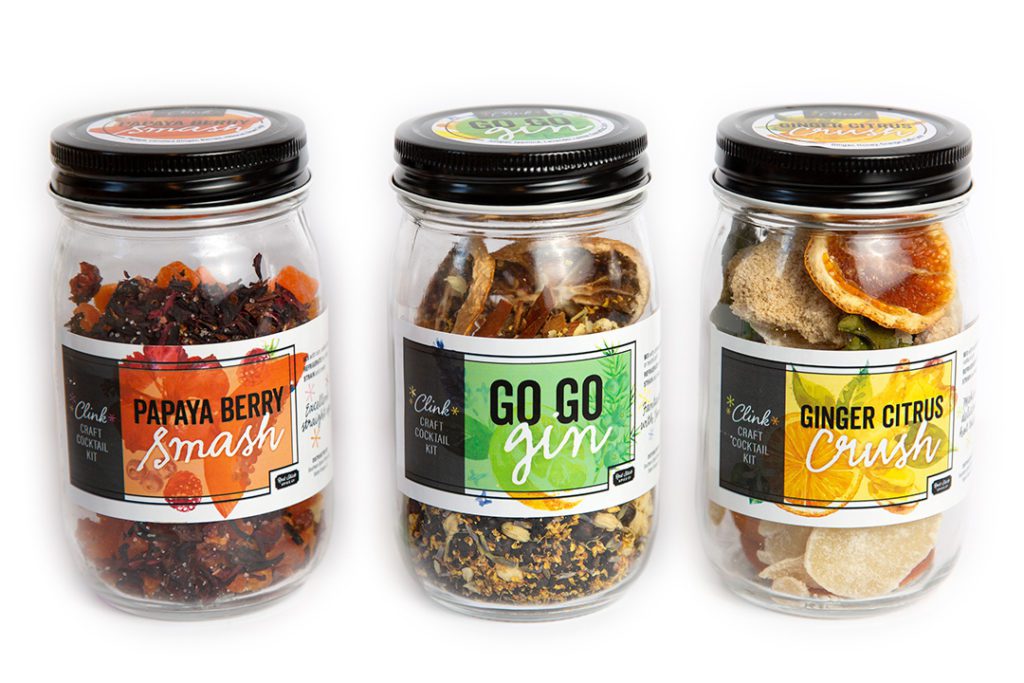 Clink!
Our Clink jars are so much fun. Add neutral spirits, tuck in the fridge and you've got infused booze. Choose from Citrus Ginger Crush, Papaya Berry Smash and Go Go Gin.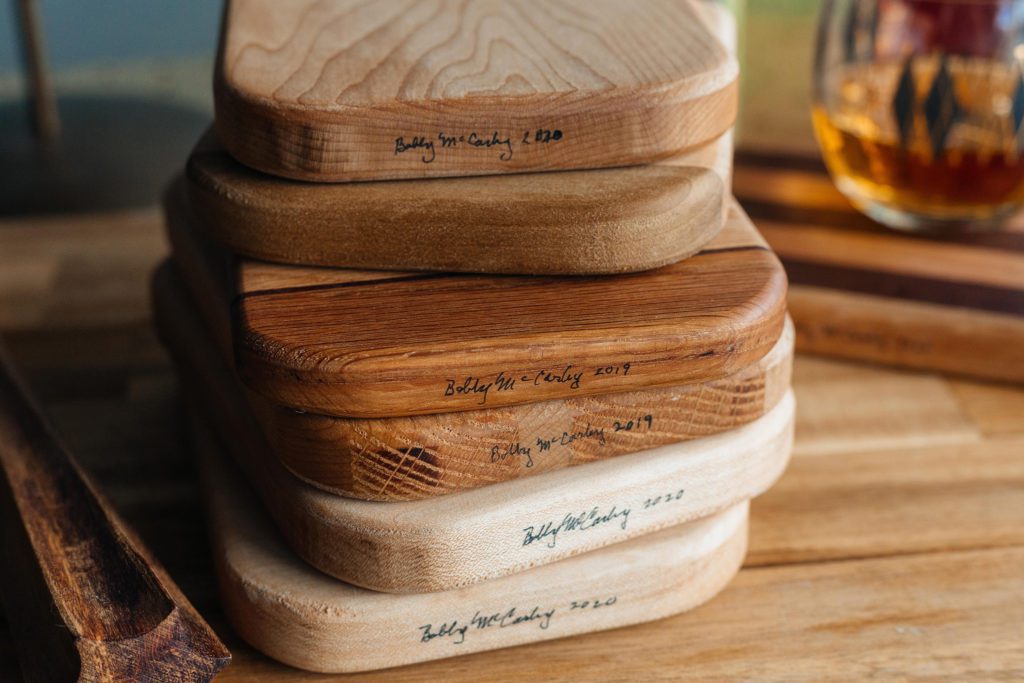 Tools…
From our Bar Boards from local artisan Bobby McCarley to Microplane Zesters, having a few key tools in your bar will have you mixing like a pro. Other tools I love having in my tool chest are our Citrus Juicers for oranges, lemons and limes. The ForLife Flask Iced Tea Jug for holding big batches of Sangria and Rum Punch!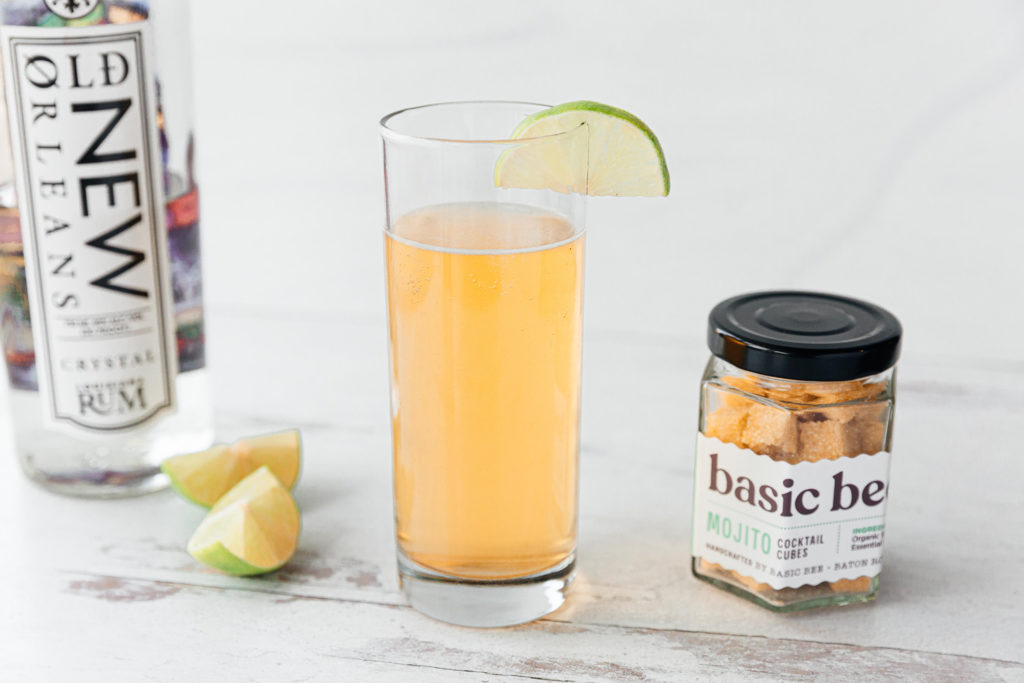 Get to Muddling…
Belly up to the bar with our local honey and sweeteners. Be sure to check out Basic Bee Honey Cubes, Mojito Honey Cubes and Sazerac Honey Cubes. Add in more sweetness with our line of Infused Sugars – Hibiscus Sugar and Lavender Sugar are favorites of local mixologists. Salts can also bring tons of flavor to your favorite drinks – margaritas, anyone? Our Infused Salts will definitely get you there!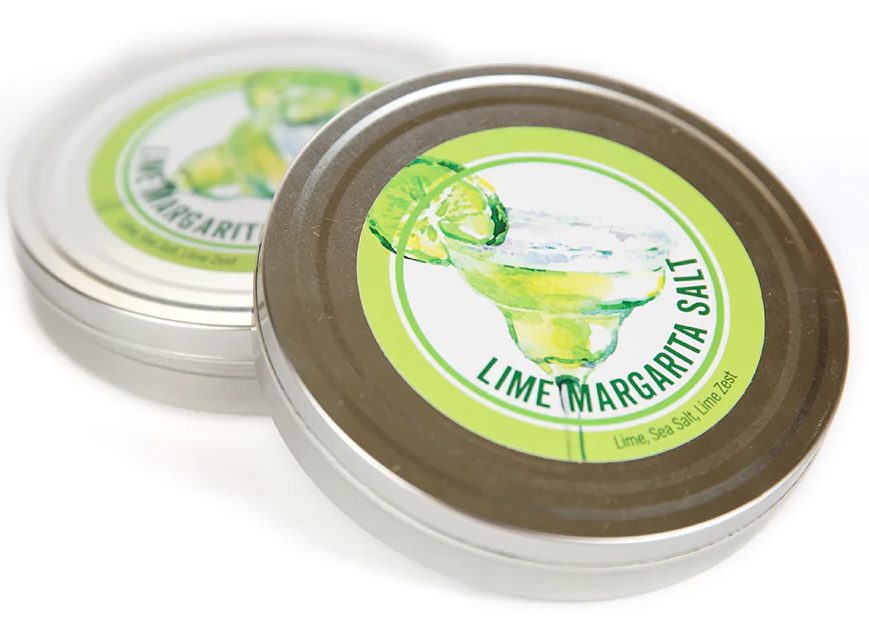 Do you want salt on the rim?
Margs anyone? Calling all home mixologists! This handy, citrusy salt is a barkeep's new friend. Our bright citrusy lime salt in a clever container, loaded and ready for rimming Margarita glasses. This clean sea salt is infused with bright, zesty lime. Dredge margarita or rocks glasses, pour in the goods and sip! Prefer a Bloody Mary? We've got you covered. Check out our smoky-spicy Bloody Mary Salt!
Still Thirsty? Check out these great products that will have you mixing like the pros!
New Orleans own El Guapo Bitters, Mixers and Syrups
Bennet's Bitters
Red Stick Spice Infused Sugars
Boozy Botanicals Syrups
Cane Knife Louisiana Cane Syrup
Mother Shrub