From butternut squash to everything pumpkin spice, these five essential fall recipes embrace the season's bountiful harvest and warming flavors. Comforting soups. Warm, spiced sweets. Root vegetable and squash salads. These dishes embody the essence of autumn. They evoke cozy gatherings, making fall a culinary journey of comfort and indulgence. Read on for 5 recipes to usher in fall.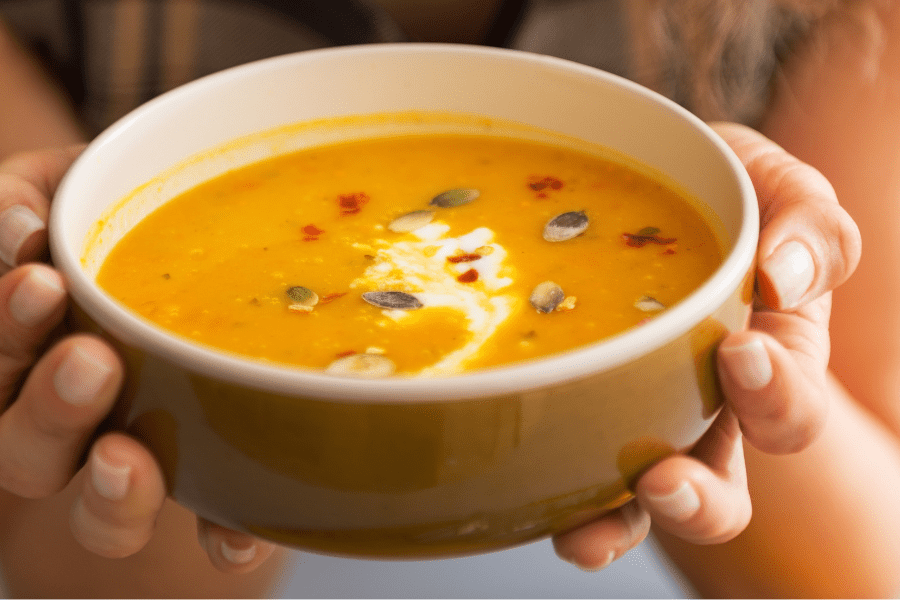 The beauty of this soup is its simplicity. Just a few ingredients make for a big comforting and flavorful soup. Our Autumn Spice Blend is a unique combo of aromatics – onion, garlic, shallot – and warm spices – cinnamon, nutmeg, allspice. It serves as a big flavor boost for chicken, pork tenderloin and turkey. Oh, and root vegetables like butternut squash – and this soup!
More Butternut Squash recipes to try:
Seared Scallops with Butternut Squash Puree
Butternut Squash Hummus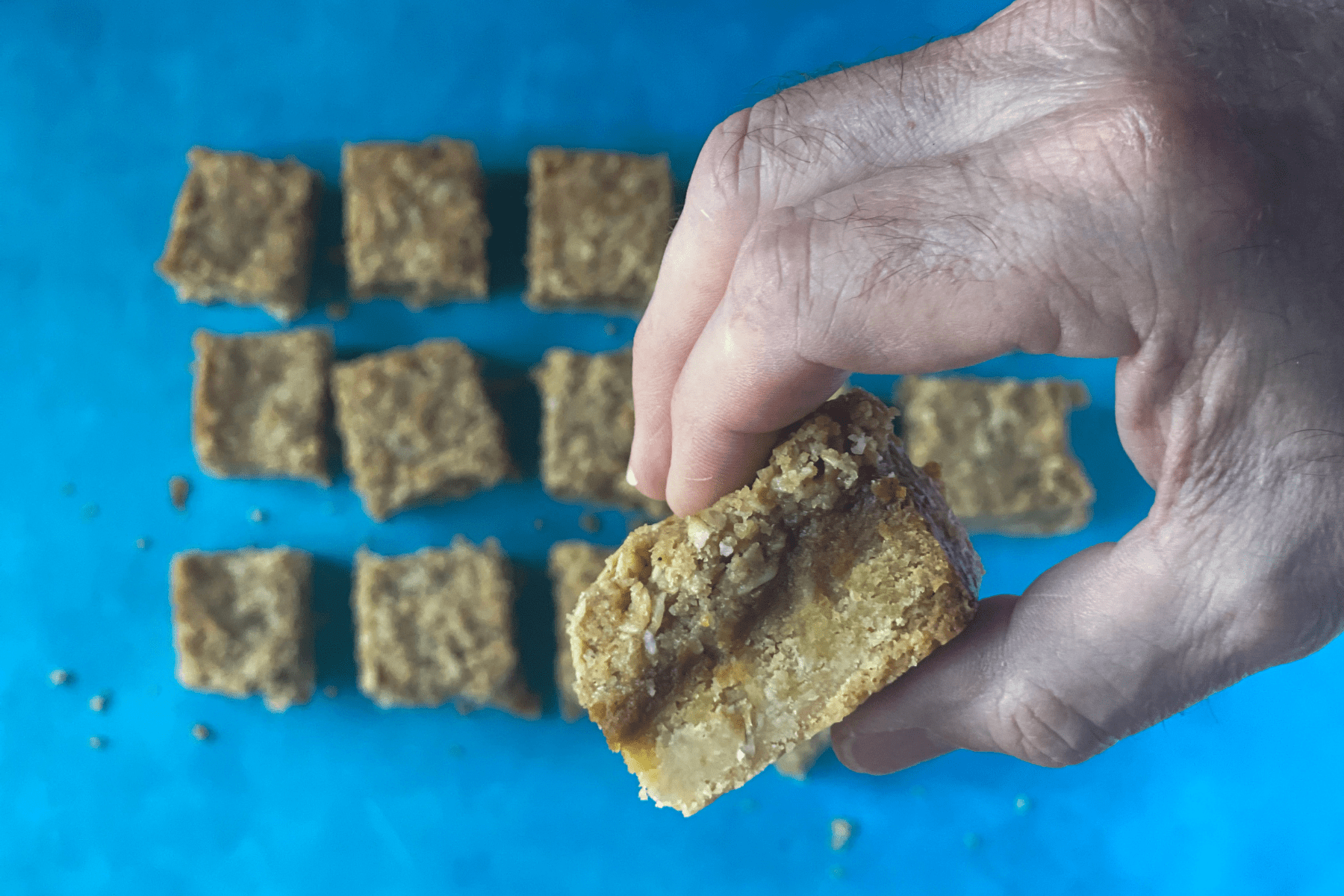 Shortbread crust, pumpkin pie filling, brown sugar crunch topping…could this dessert get any better?  This one is a definite for your holiday repertoire. The crisp, salty crust is the perfect compliment to the sweet topping. Oh, and our Pumpkin Spice Tea makes the perfect pairing.
More Pumpkin recipes to try:
Pumpkin Cheesecake with Cardamom Whipped Cream
Pumpkin Soup with Spicy Pepitas
The most perfect winter salad! Crunchy toasty pecans and blue cheese top bright crisp celery and fennel with a homemade vinaigrette using our Champagne Pear Balsamic Vinegar and Meyer Lemon Extra Virgin Olive Oil. Garnish with a big handful of rich Bergeron Pecans for added crunch.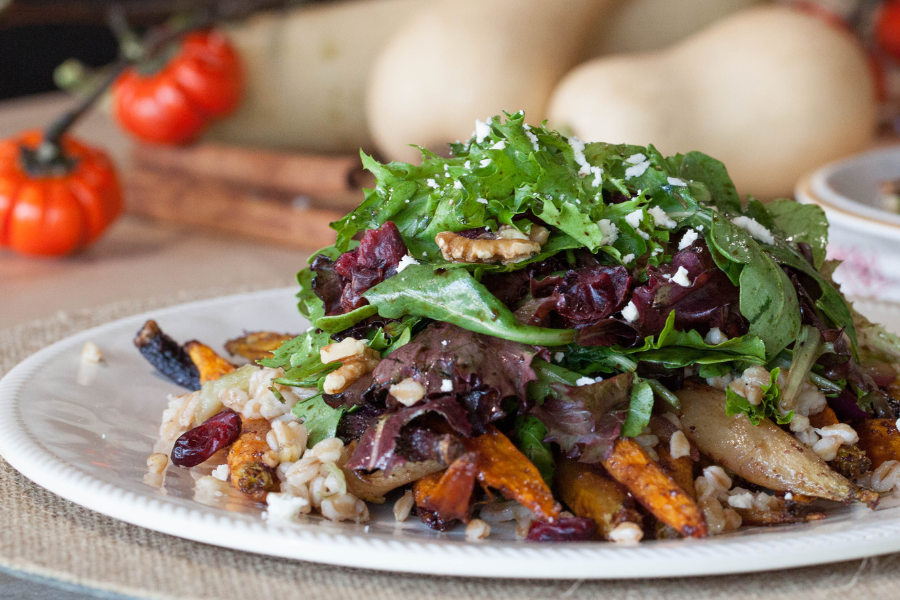 Our Autumn Spice Blend is such a flavor explosion, we're thinking of renaming it "All Year Long Blend." Delicious on root veggies (like these carrots.) Fantastic on pork tenderloin. A must for Thanksgiving turkey. It's subtle, rich flavor pairs perfectly with so many things.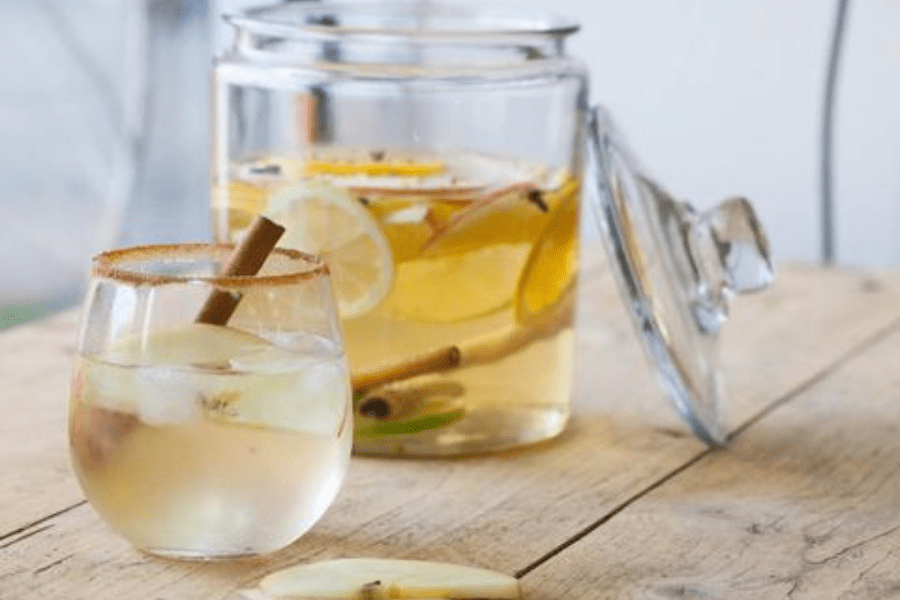 We adapted this libation from Food and Wine, subbing out the schnapps for more ginger, cloves and apple. We dredge the glass rims in Cinna Nilla Sugar so that each sip delivers the full essence of Autumn. This Sangria is perfect for fall days that don't feel so fall-ish yet. Cool, refreshing while still capturing the flavors of fall.
Try these Apple Recipes:
Spiced Holiday Applesauce
Apple Strudel