We love the tradition of enjoying tea – Yogi Tea – after a session on the mat. Enter Namaste Tea. This gorgeous, fragrant blend is all about calm. Lavender, chamomile and elder flower come together to create a centering blend. Drink in peace and tranquility. Namaste.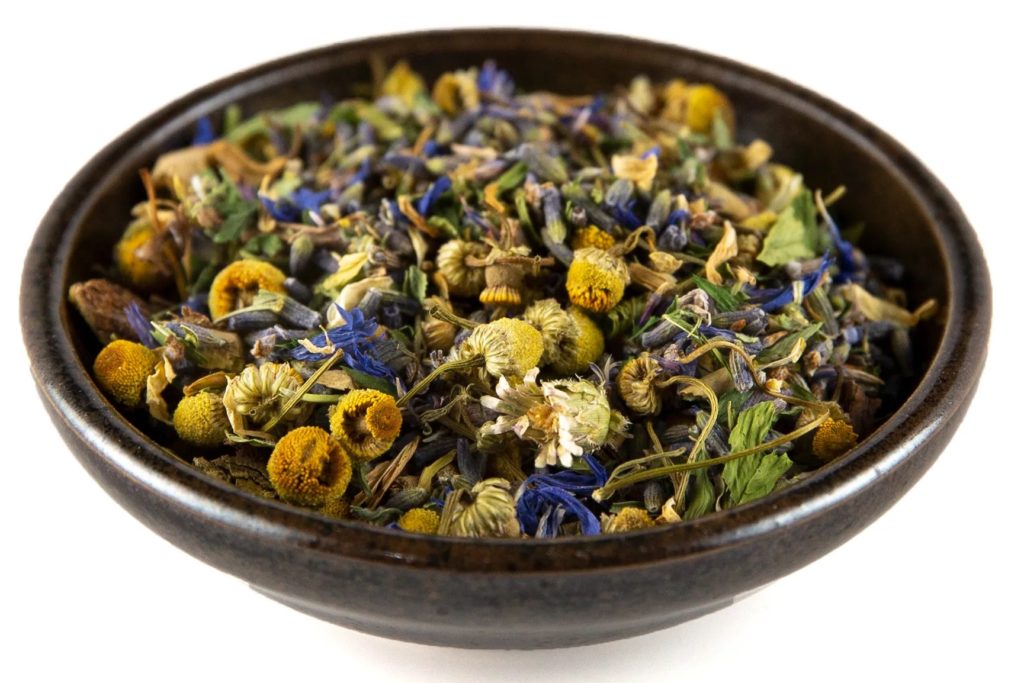 Type: Herbal Infusion
Ingredients: Lavender, chamomile, elder flower
Flavor Profile: Aromatic, perfumy, smooth, silky and creamy
Caffeine: Naturally caffeine free

HOW TO STEEP & ENJOY NAMASTE
Steep Time & Temp: Namaste is not sensitive to water temp or steep time. Steep in water at the boil for 5-7 minutes.
Re-Steep? YES! Like all herbals, Namaste Tea has no time or temperature limits. You can't oversleep this one. Place 1 Tbl in a cup and pour boiling water over the tea. Allow to steep for at least 5 minutes. Strain and be sure to hold onto the leaves. You can re-steep this tea two or three times. 
Take a Sip: The heady aroma greets you first. The creamy, vanilla quality of chamomile naturally sweetens this tea. We often add a bit of honey to this lovely cup.