Abstaining from meat for Lent? We've got you covered. Fish, shrimp and crawfish – they're all here with very tasty results. Here are our favorite seafood recipes. Give them a try this lenten season!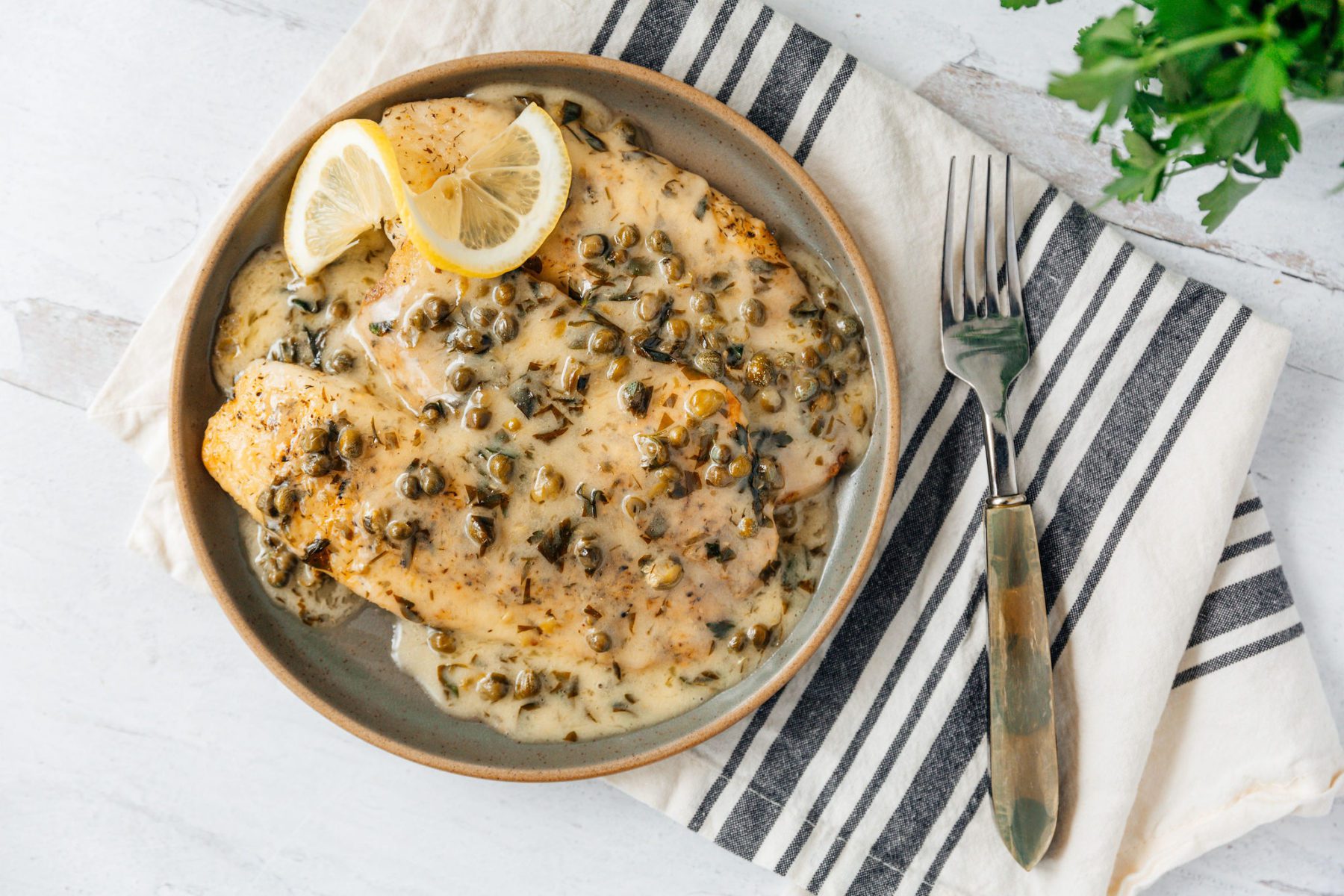 Ready in a flash and so full of flavor, this quick fish piccata is all about building big, bright flavors in one skillet. We use our Lemon Lime Salmon Rub on delicate white fish filets and invite white wine, capers and butter to the party – a flavor party! Serve this with a pasta and veggies, and you're in for a treat!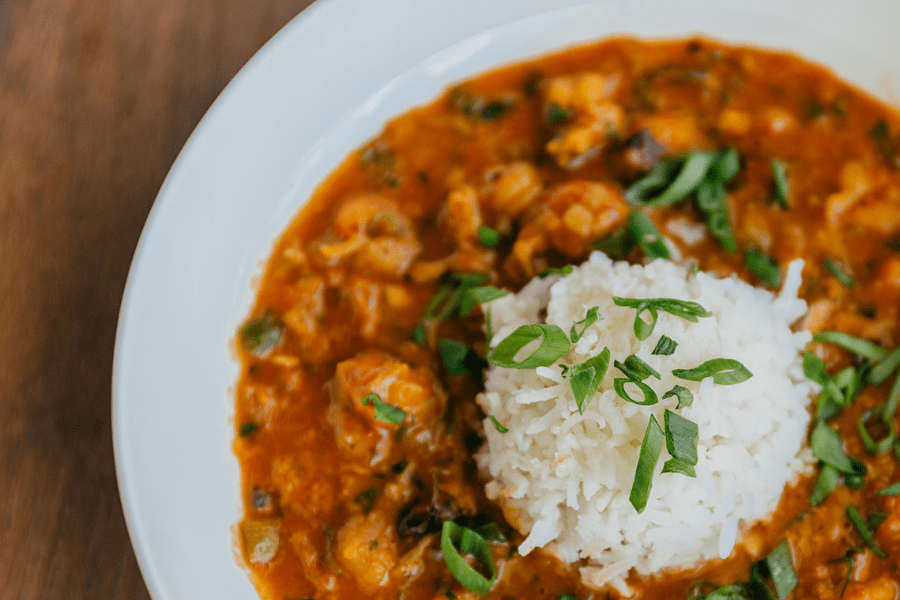 Crawfish Etouffee is an under-an-hour dish that anyone can master. Unlike many of the long-cooking, make-a-roux dishes (totally worthy it, btw), etouffee is a quick-cooking bowl of comfort. Blonde roux binds things together while Bayou Seafood Blend brings home the flavor. Serve this with plenty of steamed rice and sliced scallions. Spicy and delicious!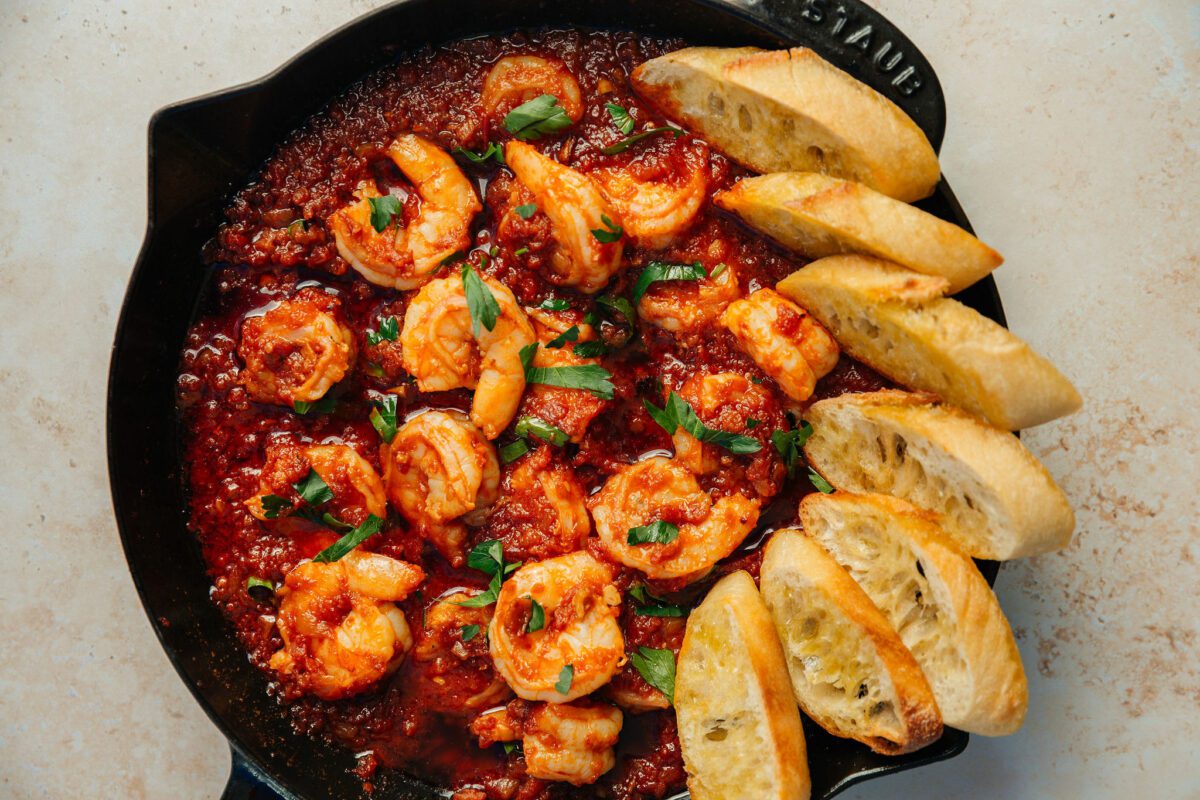 Sofrito is a combo of aromatic ingredients is found in Mediterranean, Latin American, Spanish, Italian and Portuguese cooking. While there are versions of Sofrito that are ground aromatics, blitzed in a blender, most often Sofrito is cooked. Hop over to our blog to learn all about Sofrito, Mirepoix, Trinity and more aromatic mixtures. For this delicious dish, we prepare the Sofrito in advance, reheat it and slow simmer the shrimp just before serving. Serve with lots of crusty bread for sopping up the delicious sauce.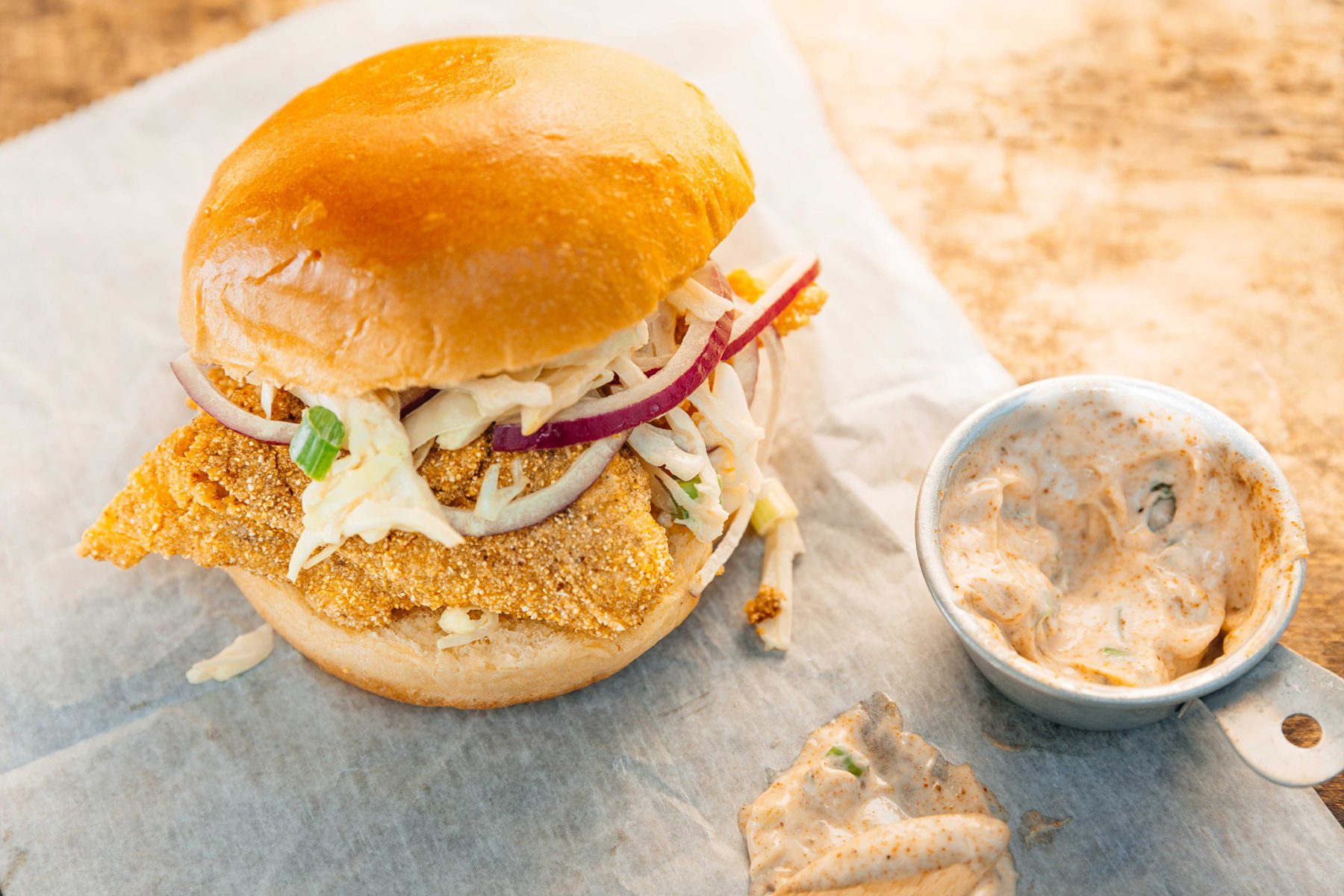 Home to the Catfish Festival, Des Allemands, Louisiana is a fishing village known for the waters that surround it – waters that produce catfish. Seafood restaurants dot the area and serve up big platters of fried catfish. This sandwich is our nod to the generations of fisherman in Bayou country, without whom we wouldn't have an abundance of fish and so many delicious meals. We talked about this recipe on Season 4 of Smidgen Episode 0 "Pathway: A Tribute to South Louisiana." Be sure to give it a listen! Read Pathway here.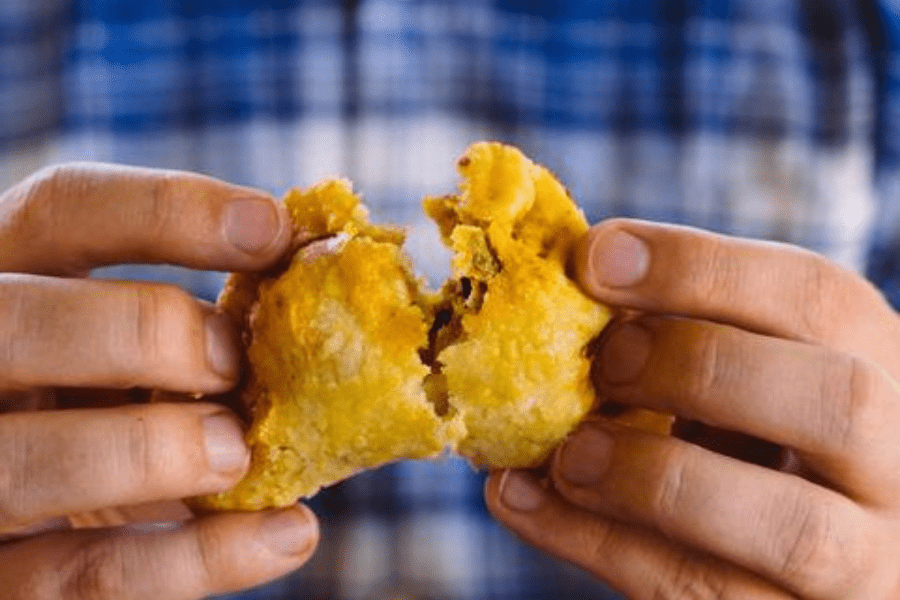 Take crawfish season in a new direction with these North African flavor-inspired meat pies. A nice hit of spice from Harissa Extra Virgin Olive Oil plus rich, savory flavor from Ras El Hanout makes for a nice change of pace. This recipe was featured in Country Roads Magazine.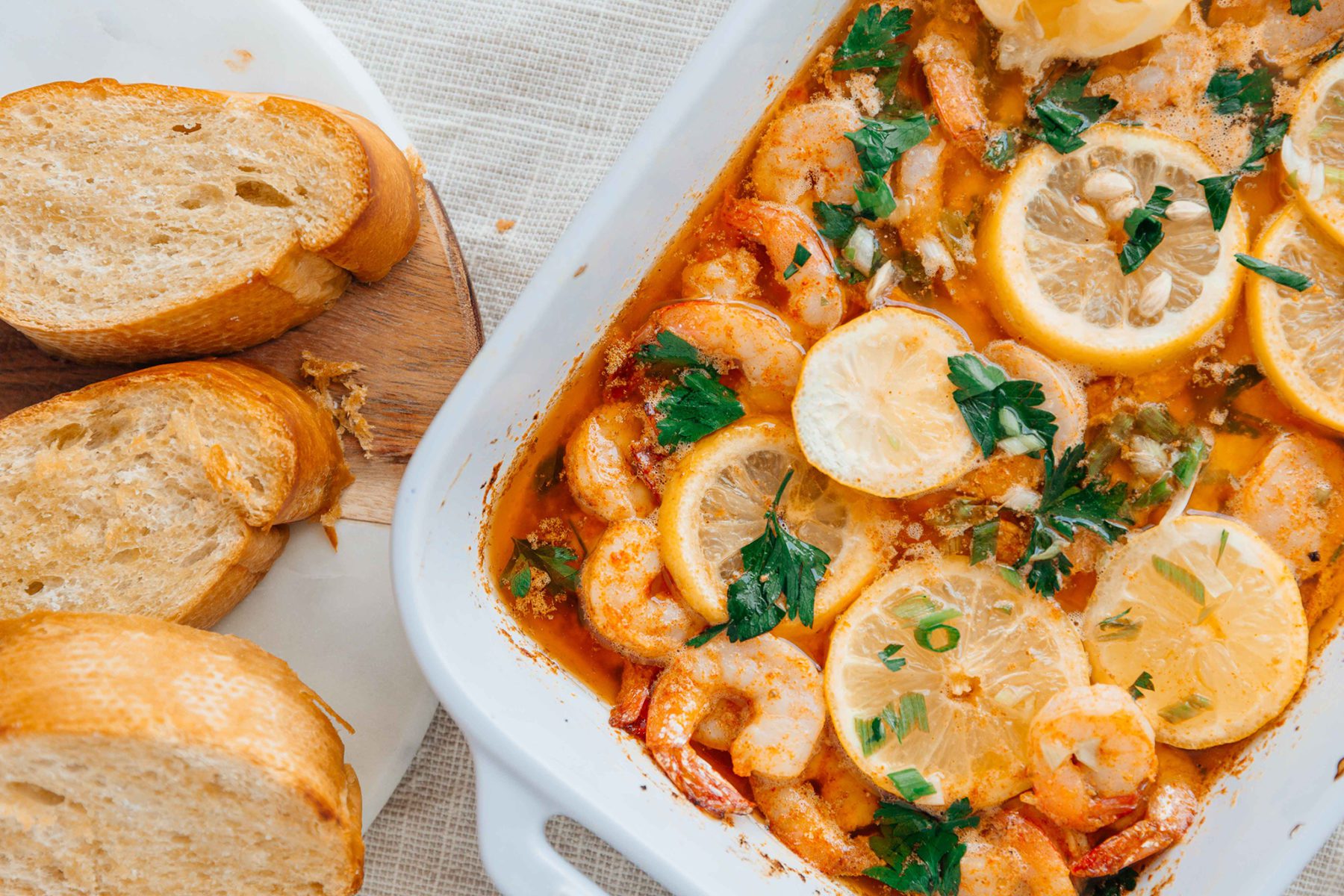 No need to fire up the grill. This classic Southern Louisiana dish has nothing to do with BBQ! This luscious dish can be cooked stovetop or in the oven. We prefer the oven because the shrimp linger a little longer in the sauce. And it's all about the sauce! Our NOLA Pepper is the perfect player for this ensemble of lemon, butter and Worcestershire. Be sure there's lots of crusty bread close by. Dipping into the sauce is what makes this dish!