From tasty veggie tacos to big slabs of grilled cheese, lent doesn't have to mean the same fish dinner each week. Flex your meatless muscles with these delicious hearty dishes.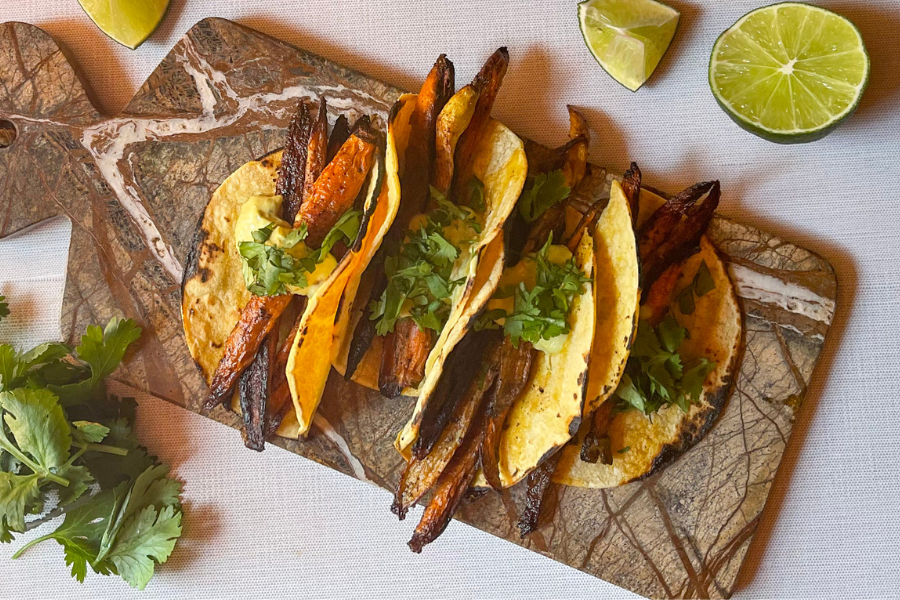 Sheet Pan Suppers. Oh, how we love them. So much so that we talk about them in our Smidgen podcast. You're subscribed, right? What are you waiting for? Listen on Apple podcasts, Spotify or wherever you get your podcasts.
Back to the sheet pans…we love this recipe for all its possibilities. Load it up with carrots, season it with Taco Tuesday Blend, and supper will be ready in no time. Serve on tortillas with our Restaurant Style Big Batch Salsa and Creamy Cilantro Sauce. Dynamite!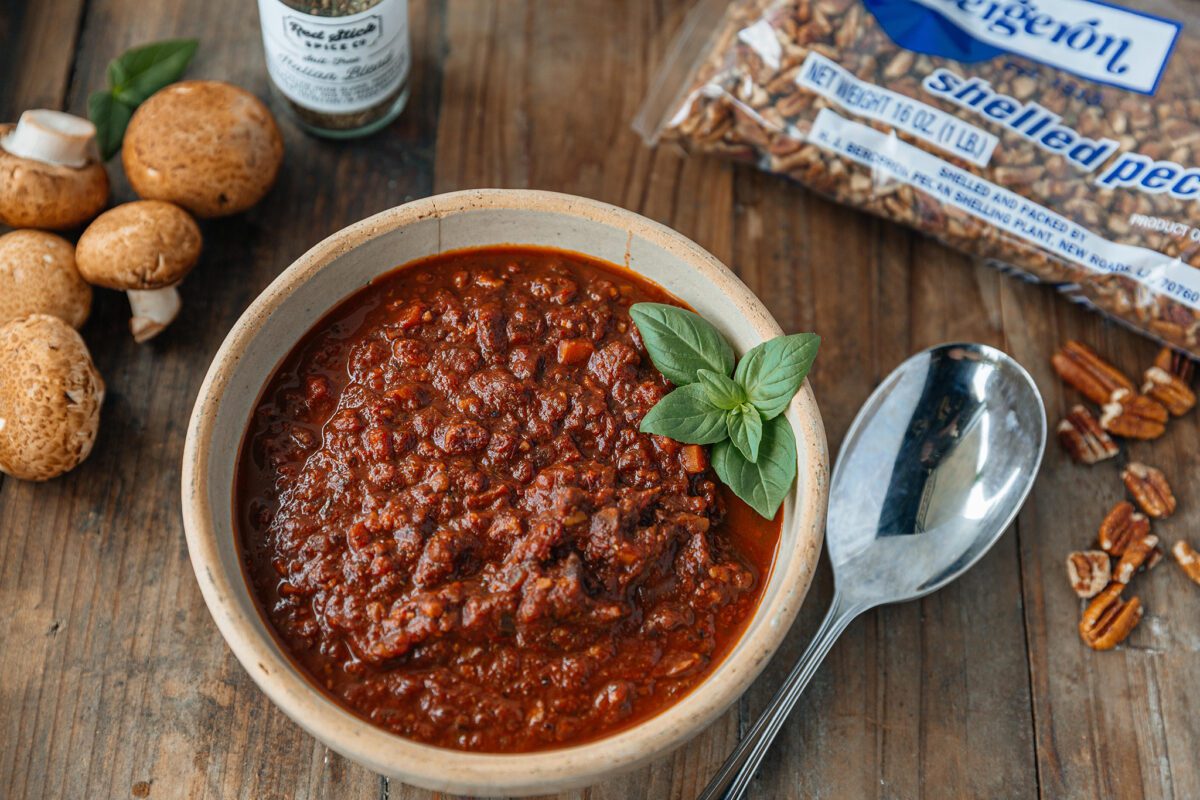 This instant pot Bolognese is protein packed thanks to our favorite pantry staple: Bergeron Pecans. Like many vegan curries, adding nuts to a long-cooking sauce results in an amazing texture and satisfying meatiness. We popped this on in our trusty Instant Pot for a quick take on a typically lengthy process. Prep the pasta!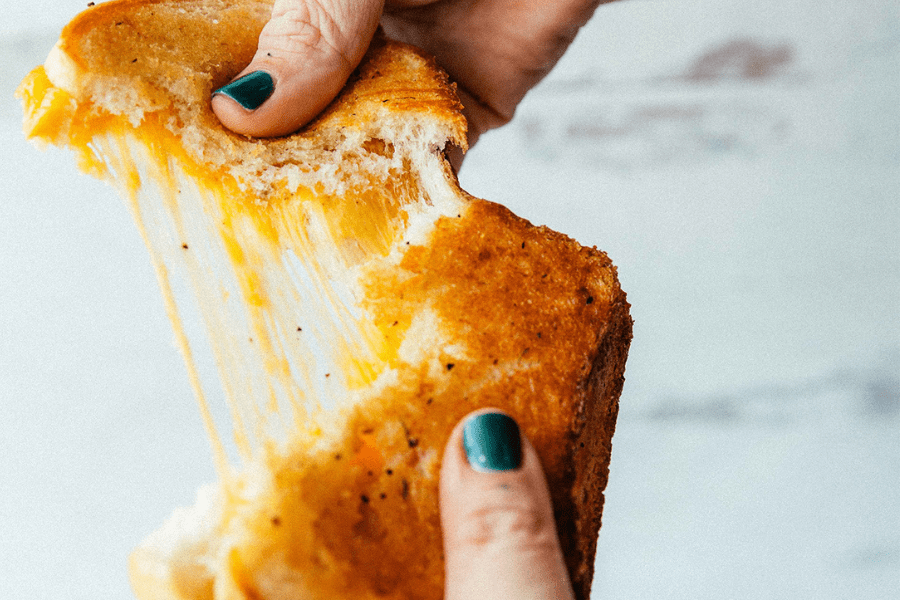 This nifty trick will have you flexing your clever culinary muscles as you impress your friends with this totally-fun kitchen hack. Get the oven blazing hot, grab two sheet pans and get ready to feed a crowd. These sandwiches were gobbled up by our Smidgen podcast crew when we made them to go alongside Curried Tomato Soup.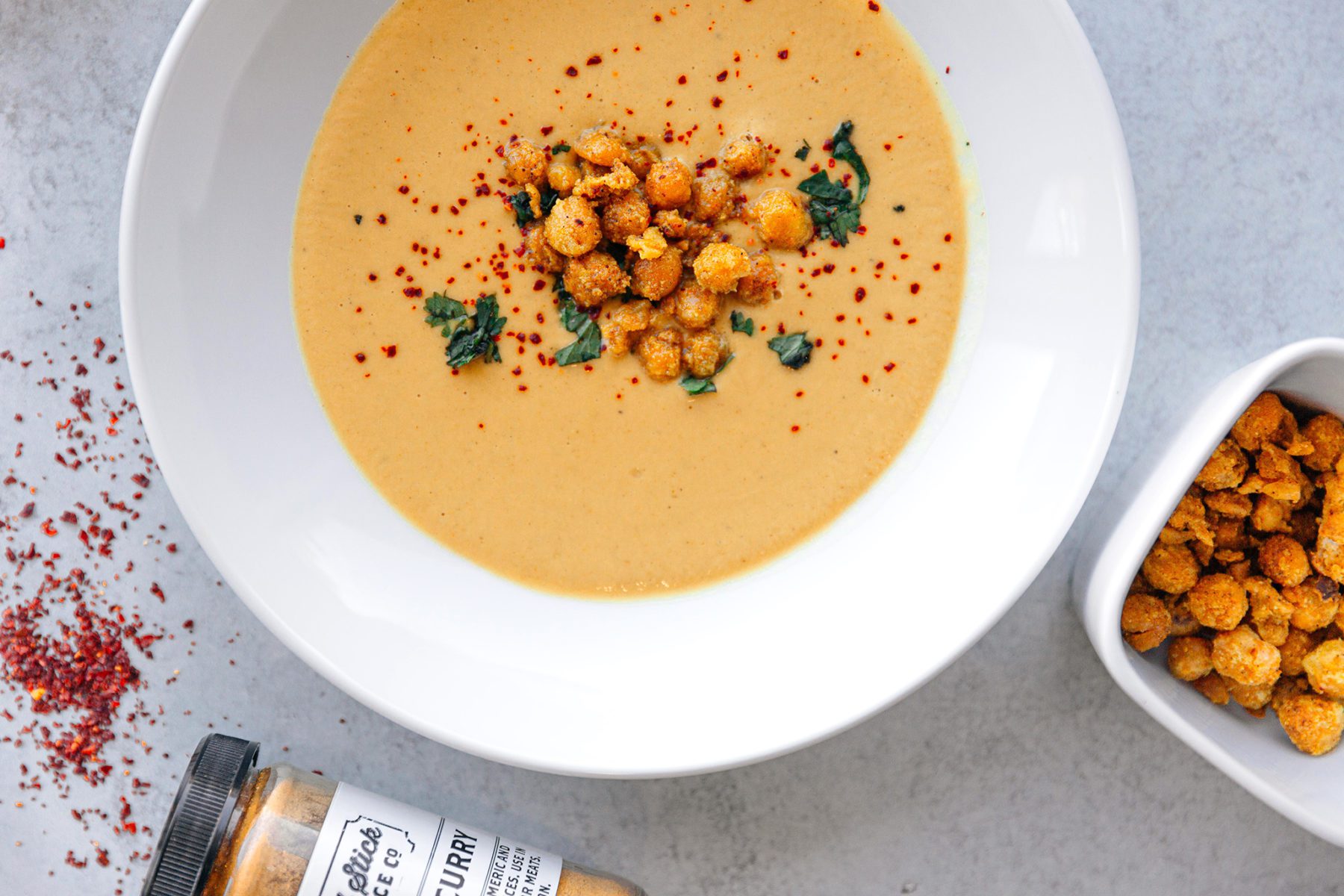 Humble cauliflower gets a major upgrade with this soup that's both super simple and soul satisfying. Our Madras Curry Powder brings big flavor to this pot of pure comfort. Be sure to top with Crispy Chickpeas!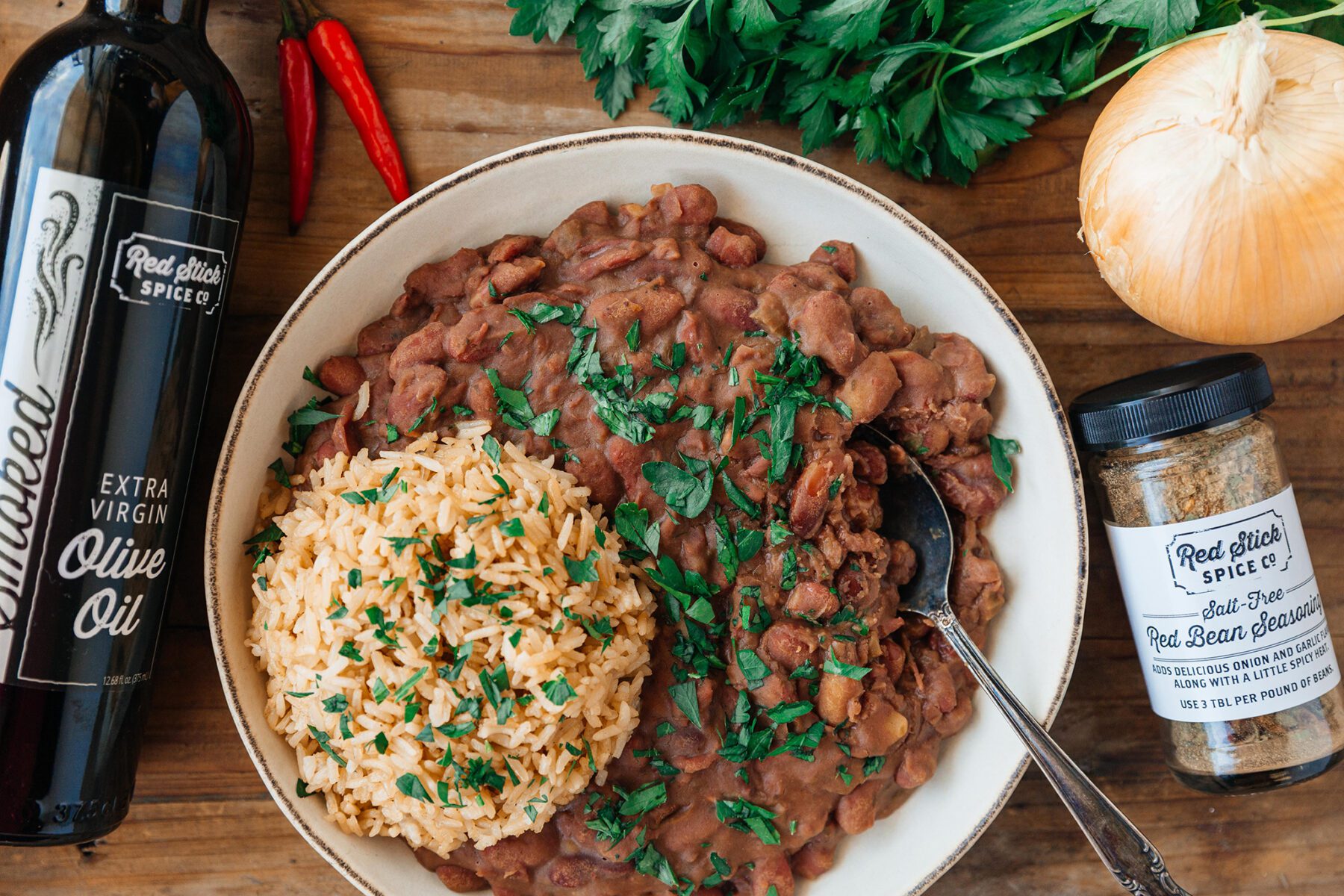 This smoky, all-day simmered Louisiana staple just turned Vegan and ready in an instant. This meatless version cooks dried beans in less than an hour thanks to the Instant Pot. Our salt-free Red Bean Seasoning paired up with our Smoked Extra Virgin Olive Oil is just thing thing for a perfectly-spiced pot of beans.
We cooked this traditional Monday meal on our podcast Smidgen. Be sure to subscribe to Smidgen on Apple Podcasts, Spotify or your favorite podcast app.