When store owner Anne's daughter converted to veganism at 16, Anne waited for the phase to pass. It didn't. That's when Anne realized that the way to understand the lifestyle was to cook the lifestyle. Anne and Emma dove into making their own nut milks, tackled tofu and blitzed their own nut butter. Anne and Emma sought out cookbooks from cultures that are inherently vegan – lots of Middle Eastern, Mediterranean and Indian dishes soon became longtime family favorites. Years, later, Anne and Emma still lean on these 4 vegan staples in their cooking.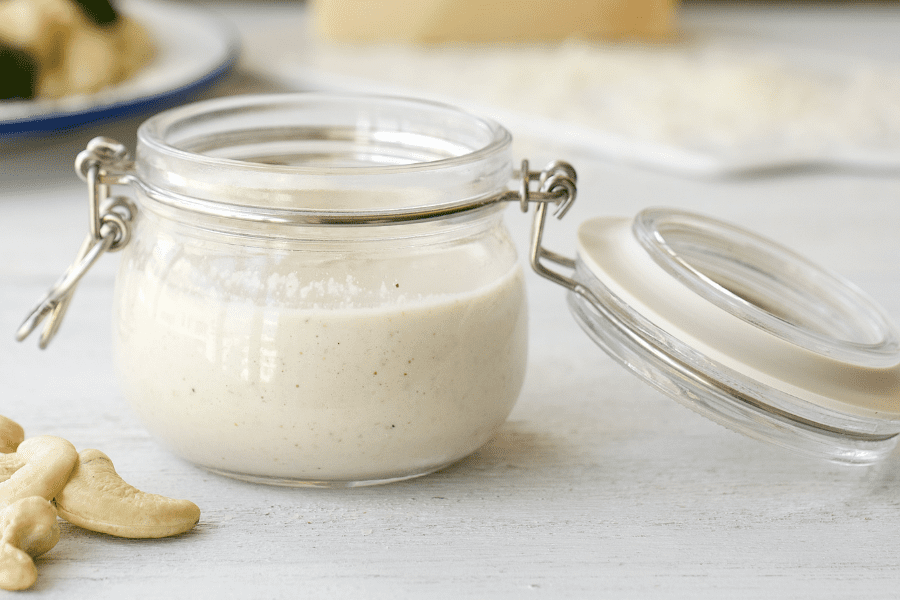 Cashew cream is an essential part of the vegan lifestyle. Soaked cashews blitz up velvety smooth when blended, and they're a blank canvas for flavors. For a dessert sauce, turn to our Maple Vanilla Cashew Cream – a must for fruit parfaits and drizzling over cakes and cookies.
How do you use the savory version? The better question is: how do you not use it? On a sandwich as a vegan mayo. In a bowl for dipping veggies and crackers. As a thickener for soups and stews. The list goes on. The umami flavor essential here is Nutritional Yeast, aka Nooch. Our Vegan Caesar is a testament to the power of Nooch! Big flavors in a simple, satisfying sauce.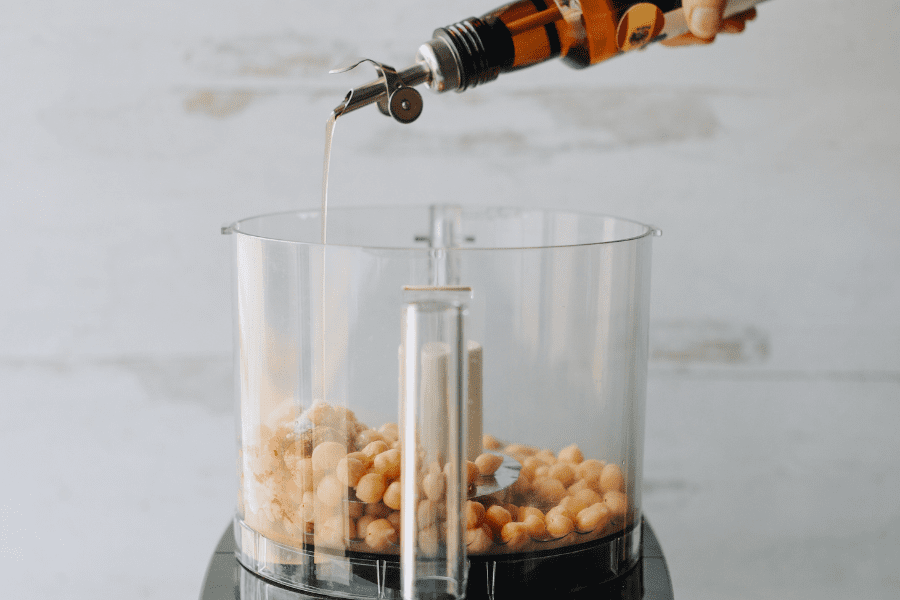 Often, recipes for velvety-smooth hummus involve removing the skins of the chickpeas. We were able to achieve a similar consistency by leaning on the science of emulsification by slowing drizzling in the Extra Virgin Olive Oil. Compounded with the movement of the blade in the food processor, the result is satisfyingly rich and creamy. A quick soak of garlic with the salt and lemon juice helps tamp the sharp garlicky kick. Be sure to glug on extra olive oil and garnish with cilantro and Aleppo Chile Flakes. This is one delicious dip!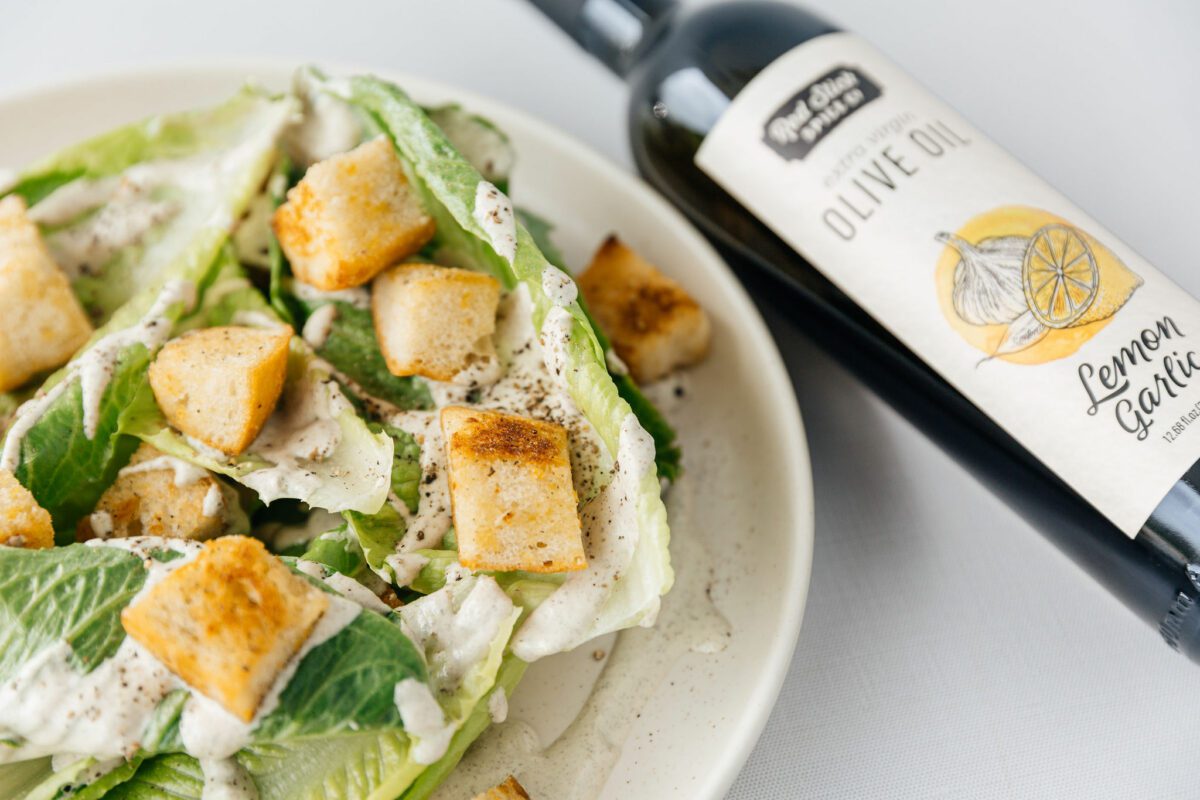 Rich and creamy. Tangy and briny. All words that describe emulsified, egg-based Caesar dressing. So, what's a vegan to do? Easy. Raw cashews prove themselves in this dressing along with garlic, capers and miso. This dressing delivers the perfect salty punch and big-time balance. And, all that umami? Straight Up Nooch does the trick. Both in the dressing and on this salad. Big time YUM!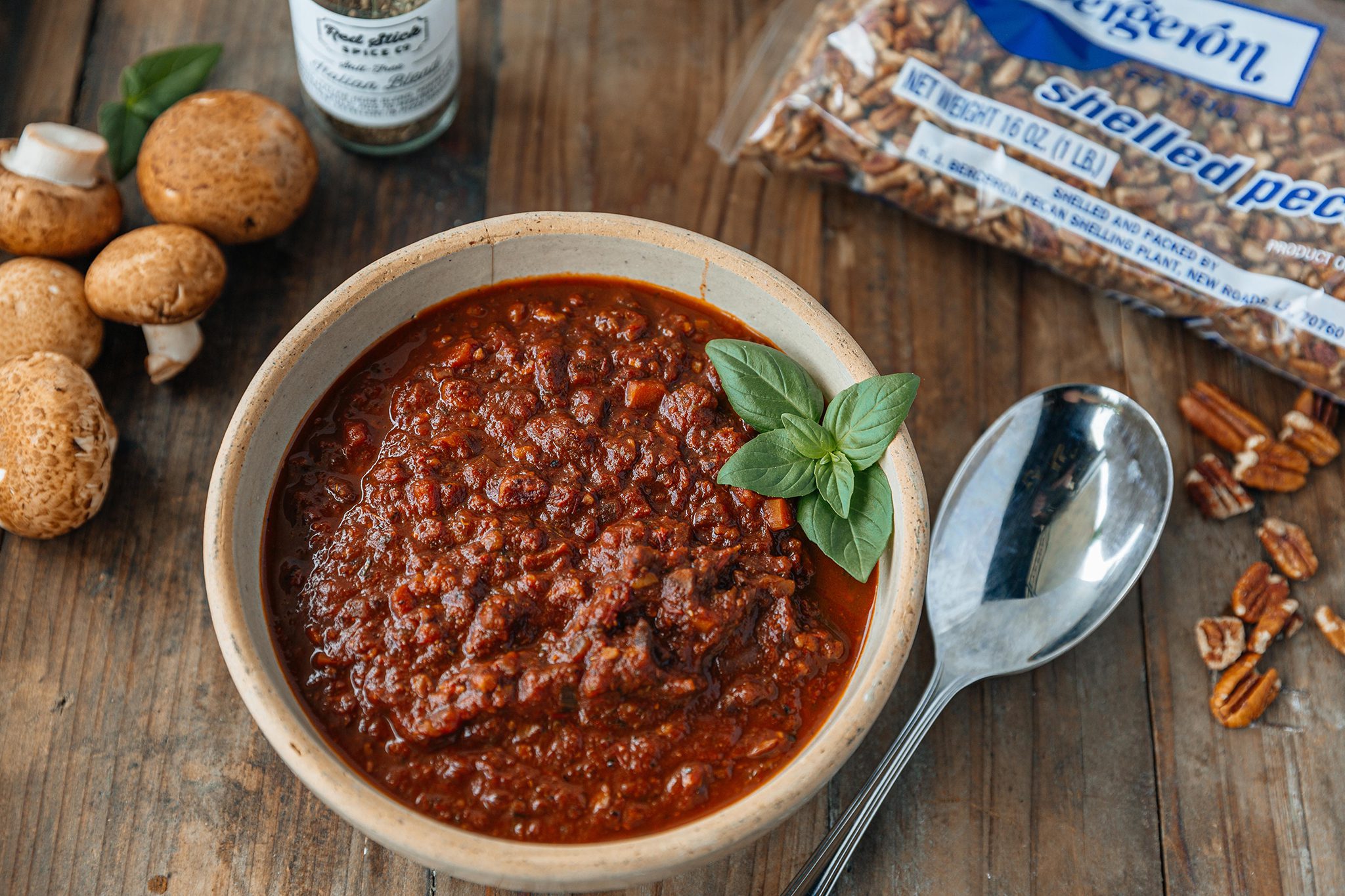 4- Instant Pot Vegan Mushroom Bolognese
This instant pot Bolognese is protein packed thanks to our favorite pantry staple: Bergeron Pecans. Like many vegan curries, adding nuts to a long-cooking sauce results in an amazing texture and satisfying meatiness. We popped this one in our trusty Instant Pot for a quick take on a typically lengthy process. Prep the pasta!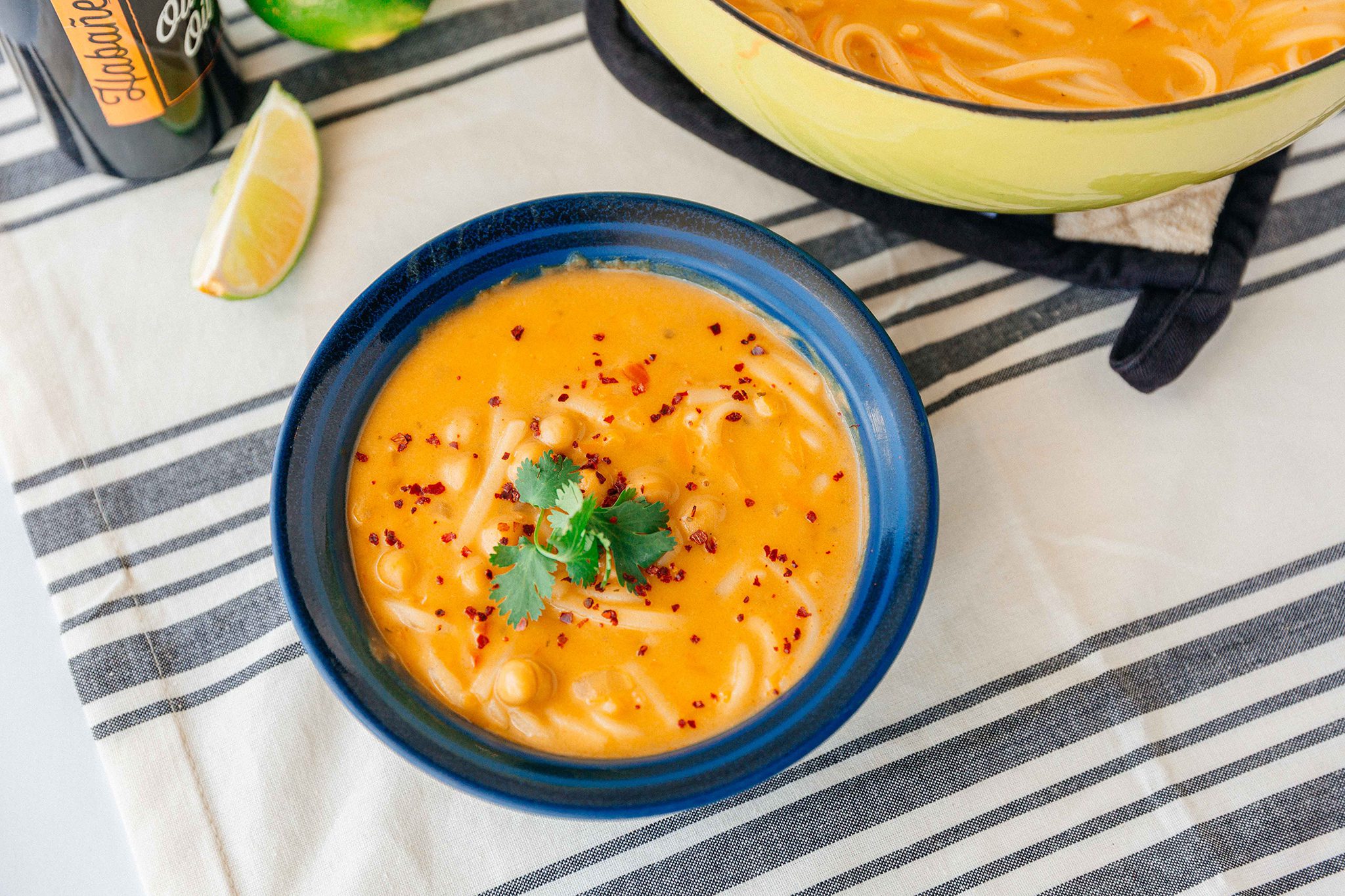 Thai Red Curry Powder gets its distinctive color from long red chiles, and while it may seem a little backwards, Thai red curries are milder than their green curry counterpart. We love what our Thai Red Curry Powder it does in this brothy soup. Such warm flavors in a big bowl of comfort. We added chickpeas for a protein pop and bumped the heat a little with our Habanero Extra Virgin Olive Oil. We love how coconut milk works to round everything out. What a satisfying and slurpable soup!