FIVE PANTRY STAPLES TO STOCK RIGHT NOw
By Anne Milneck, Owner, Chef & Tea Sommelier
A properly packed pantry is essential to getting dinner on the table. Think of pantry staples as those tools in your tool chest – not the hammer or screwdriver – those other tools. You might not reach for them every day, but when you need them, they are there, and boy, are you relieved. Here are the tools we are packing into our pantry right now.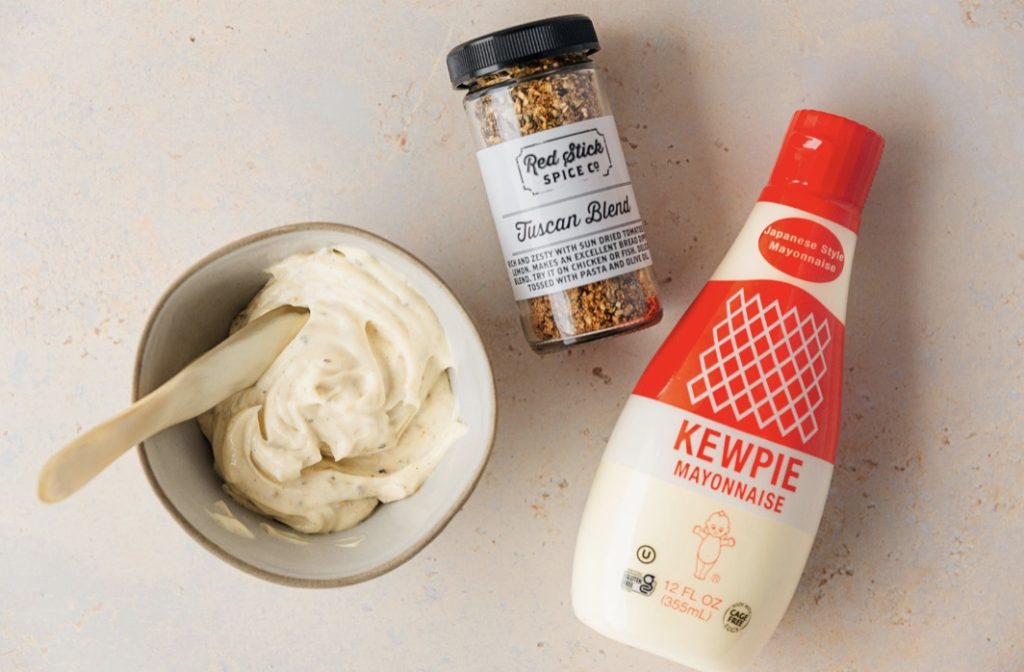 1 – Kewpie Mayo
The darling of sushi chefs, Kewpie Mayo is the umami-rich, smarter cousin to all the other mayo. The secret is in the egg yolks and vinegar blend. It's ultra smooth and really rich. We know that taking on Duke's, Hellman's and Blue Plate – them are fighting words – but we're ready. Kewpie wins every time.
How to use Kewpie Mayo:
Kale Caesar Salad
Slab Grilled Cheese
Cilantro Sauce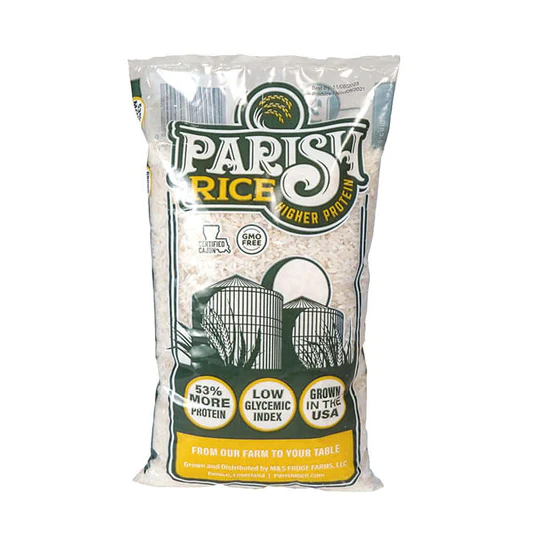 2 – Parish Rice
Rice & Gravy. It's a national treasure. What if your rice had more protein and a lower glycemic index? Well then, give that rice a medal of honor. Parish Rice is harvested right here in South Louisiana, it contains 53% more protein than the average brand and a low glycemic index value – oh, and it tastes delicious. A treasure, indeed.
Use Parish Rice anywhere you use rice:
Skillet Jambalaya
Weeknight Dirty Rice
Any curry – like our Easiest Shrimp Curry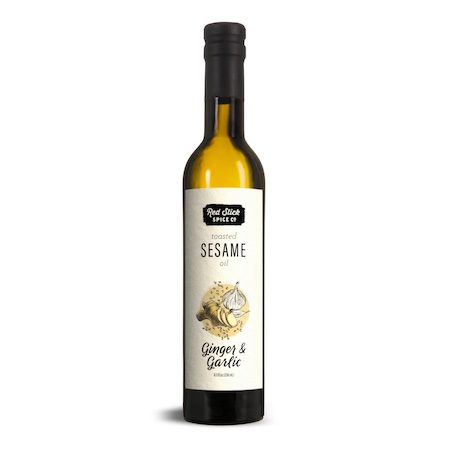 3 – Ginger Garlic Toasted Sesame Oil
If stir fry is on rotation in your home, Toasted Sesame Oil is a must for your pantry. But not all sesame oil is created equal! Our custom-blended, small-batch sesame oil is infused with fresh ginger and garlic – a delicious flavor combo that completely elevates this pantry staple.
How to use Garlic Ginger Sesame Oil:
Spicy Beef Potstickers
Sheet Pan Supper: Shrimp Stir Fry
Thai Larb Lettuce Wraps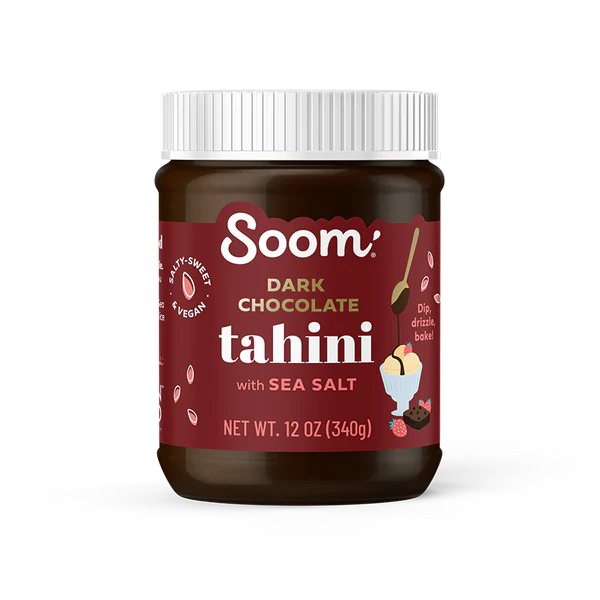 4 – Soom Dark Chocolate Tahini with Sea Salt
Think that tahini is tahini? Just grab a jar and you're good? Think again. Soom Tahini is head and shoulders above the rest. We love all of their products, and we are head over heels in love with their Dark Chocolate Tahini with Sea Salt. Slather it on banana slices. Add it to smoothies. Or, if you're like us, eat it with a spoon.
How to use Soom Dark Chocolate Tahini with Sea Salt:
Spread it on these Shortbread Cookies
Slather it on Overnight Yeasted Waffles
Make these Salted Brownie Cookies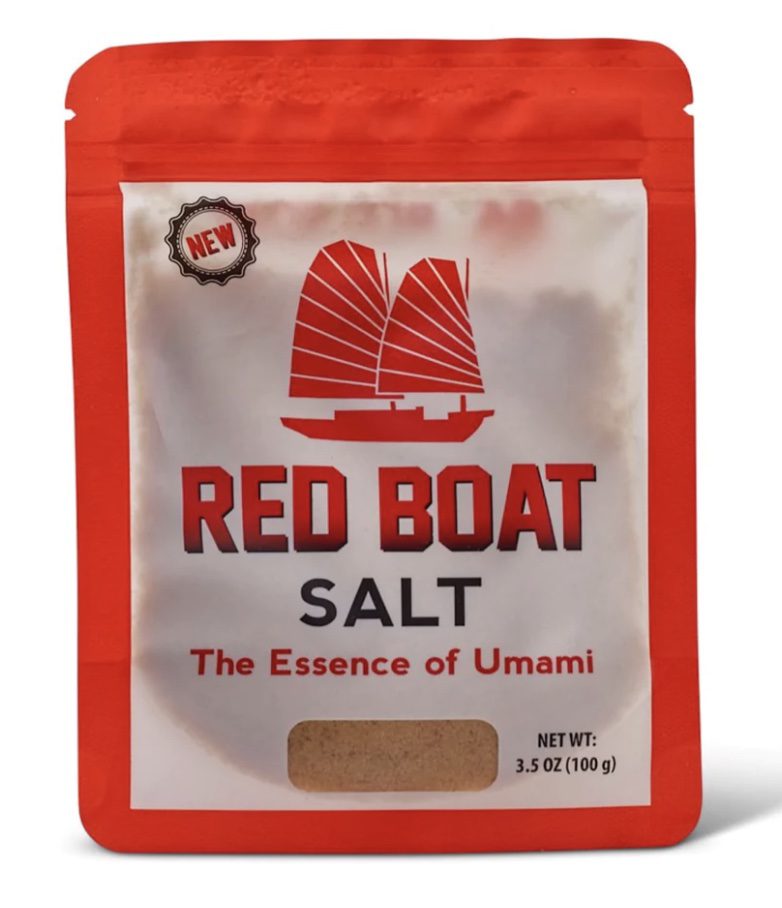 5 – Red Boat Salt
From the Red Boat Fish Sauce folks – the best Fish Sauce, btw – comes a super umami salt is infused with the famous fish sauce. Sprinkle a pinch on everything from steaks to roasted vegetables to avocado toast for a unique and irresistible burst of flavor.
How to use Red Boat Salt:
Try it on these Air Fryer French Fries
Season Avocado Toast
How about Red Boat Salt Buttermilk Fried Chicken
Featured on our podcast, Smidgen: