PUMPKIN SPICE ROUNDUP
How did a squash become a meme? Why is pumpkin so polarizing? It's just a gourd, just an ordinary gourd, trying to get by. (If you caught that 2009 Vanessa Carlton reference, you are probably holding a PSL right now.) Here at Red Stick Spice, when the calendar strikes September, we lean in. Way in. While Louisiana's heat index may be pushing 100, when you stroll through the doors (where it's 72°F btw,) it's all pumpkins. All the time.
Here's a roundup of all the things pumpkin at Red Stick Spice:
PRODUCTS – INGREDIENTS TO USE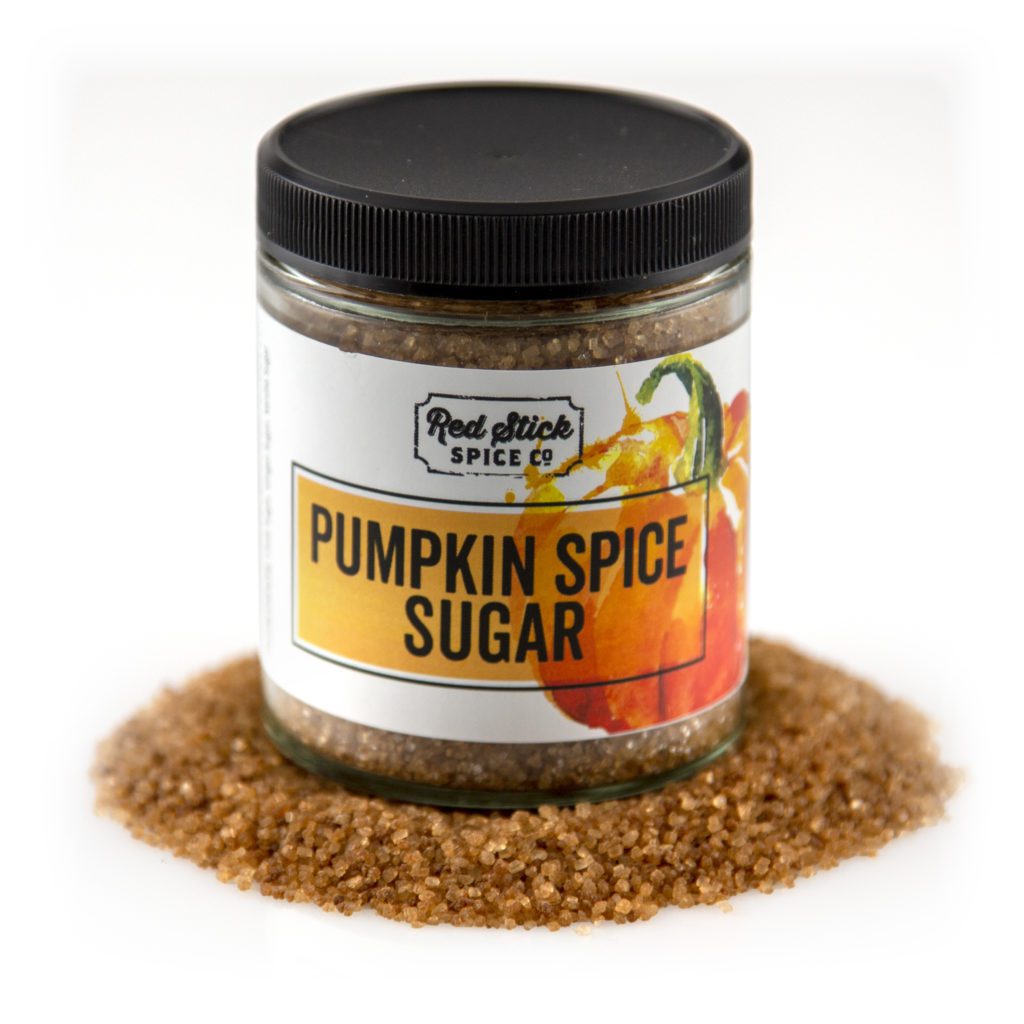 Pumpkin Pie Spice
Warm spices including cinnamon, cardamom and clove make up this ubiquitous pantry staple. A must for pumpkin pie. Delicious added to oatmeal and baked apples.
Pumpkin Spice Sugar
Add a sweet & spiced crunch with this sugar to cookie dough, pie crust or anywhere that needs a dusting of sugar. Delicious for sweetening Pumpkin Spice Tea.
Perk Up! Pumpkin Spice
Morning coffee with an Autumnal twist! Add Perk Up! right in with the coffee grounds. Press start and wait. The aroma will fill your kitchen and guarantee fall vibes all day.
Belle Ville
Pumpkin is a lovely savory ingredient and perfect for soup. Belle Ville is a throwback spice blend, and we are loving its glow up! Add it to a pot of pumpkin soup. So delicious!
Autumn Spice Blend
From Brussels Sprouts to Roasted carrots, all the root vegetables – including pumpkin – love Autumn Spice Blend. Rich aromatics combine with warm spices in this fall favorite.
Chipotle Extra Virgin Olive Oil
Pumpkin loves to be in company with warm spices, and it also loves the warmth and smokiness of chiles. Enter our Chipotle Extra Virgin Olive Oil. Delicious in a pot of soup and even veggie burgers!
TEAS – WHAT TO SIP
Pumpkin Spice Tea
Black tea and its little bump of caffeine blended with classic, warm pumpkin spices. Oh, and PUMPKIN! We blend dehydrated pumpkin into this popular tea blend. It adds a quiet note of umami and depth.
Pumpkin Spice Herbal
We use those same warm pumpkin spices including lots of cardamom, cinnamon and a smattering of clove. Add in actual pumpkin. And layer it all on a naturally sweet Rooibos base. The result is a caffeine-free fall favorite.
SoGo's Pumpkin Spice Latte and Pumpkin Spice Steamer
Meet SoGo Tea Bar. Tucked inside Red Stick Spice, SoGo's Baristas are ready and waiting to steep you the perfect cup. Grab a Pumpkin Spice Latte or a soothing Pumpkin Spice Steamer. The entire menu is enticing. Come visit!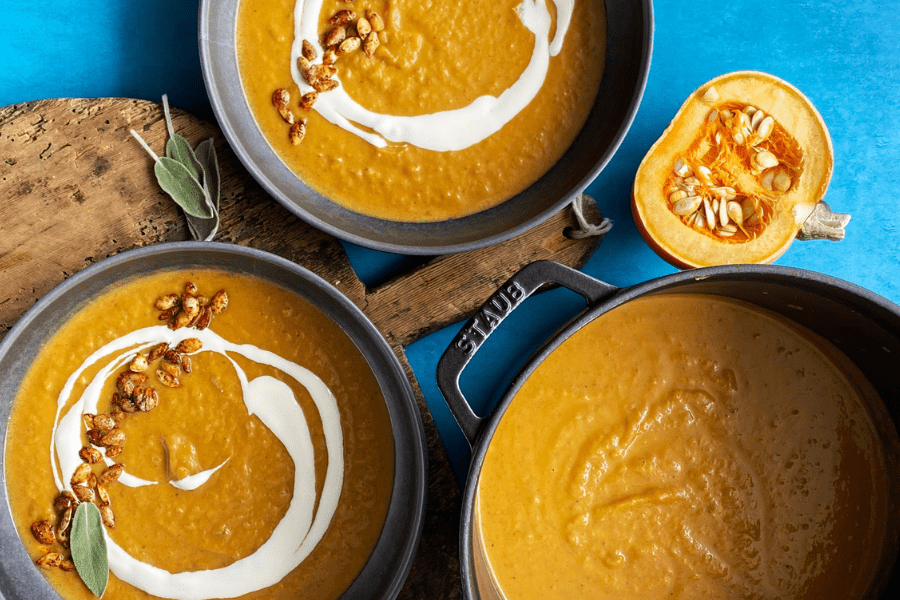 RECIPES – WHAT TO COOK
Pumpkin Granola Bars
Part blondie, part crumble, all scrumptious. These bars are brunch worthy, perfectly snackable and Thanksgiving morning saviors. You know when there's so much food in the house, prepped for the big meal, but there's nothing to eat? These bars. This is what you eat.
Pumpkin Pancakes with Maple Butter
Fluffy. That's the key word here. While canned pumpkin adds weight, we counter it with whipped egg whites to give these flapjacks lift. These were a staff favorite on recipe test day. That maple butter? Oh my.
Pumpkin Soup with Spicy Pepitas
Savory and rich and a little spicy! Our Chipotle Extra Virgin Olive Oil takes roasted pumpkin to new places. We also bring in Belle Ville Blend – a throwback blend that gets quite the glow up in this delicious soup.
There's so much more! For all the fall goodness, head to Recipes, click the search bar in the top right, type Pumpkin. Ahhhh.