PRODUCT SPOTLIGHT: SOOM
Build a well-stocked pantry. We say it often because it's important. Stock your pantry with high-quality delicious products, and you're well on your way to scrumptious meals. When we wrote our recent blog Five Pantry Staples Anne is Loving Right Now, Soom Tahini was part of that list. We love this product so much, we wanted it to have a list of its own!
Soom is spreading the good word about the mighty sesame seed. When you taste Soom, you'll understand what we mean when we say that all tahini is not created equal. Soom is also committed to sourcing sesame seeds grown in ideal conditions and harvested with care. What's more, they've taken this protein-rich product to sweet, sweet places. We're talking chocolate and vanilla. Read on for how we use a trio of Soom Tahini products in recipes.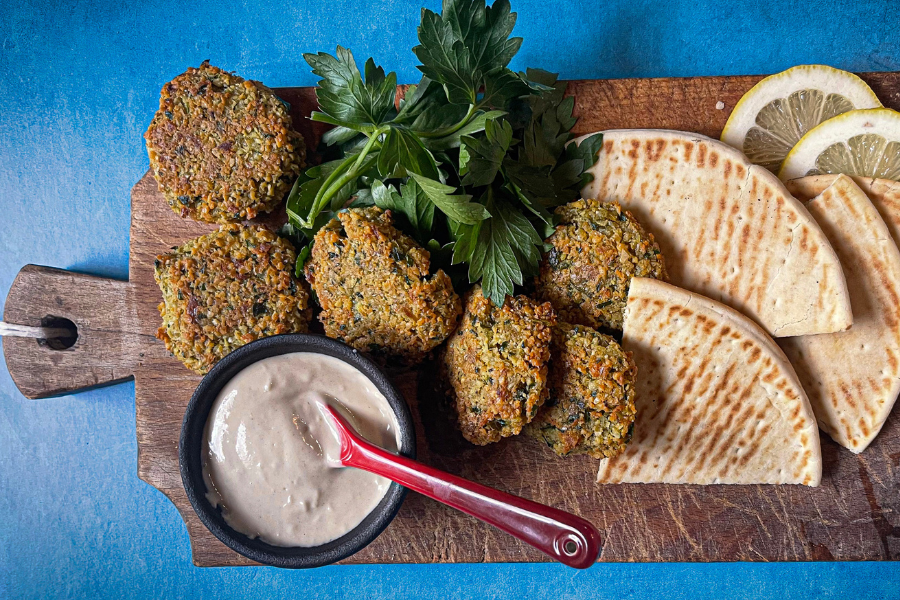 Soom Premium Tahini
Recipe: Crispy Baked Falafel with Creamy Tahini Sauce
These spicy chickpea fritters are in perfect company with the Creamy Tahini Sauce made with Soom Premium Tahini. Perfect for drizzling on Falafel or dressing a salad. Be sure to have a jar on hand for making hummus. That can of chickpeas never had it so good!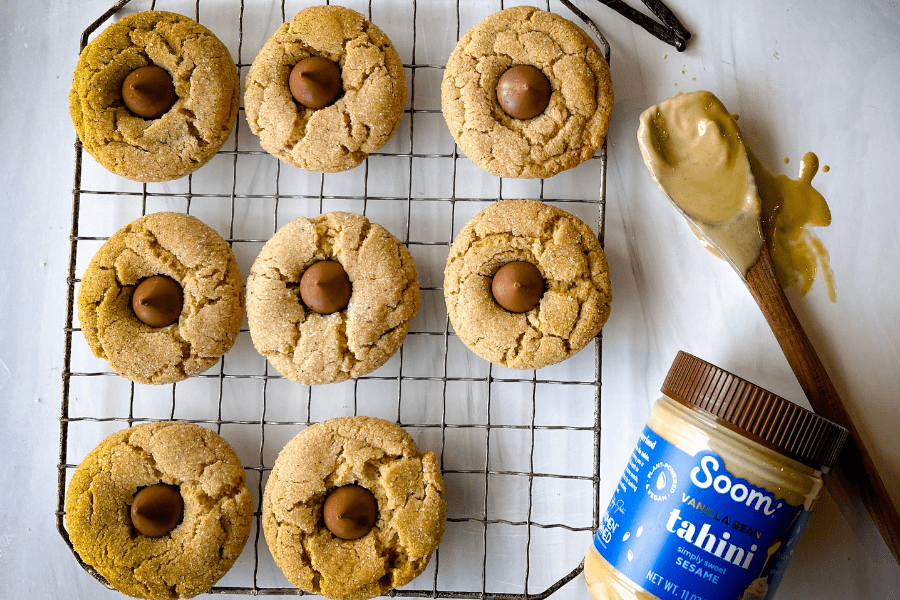 Soom Vanilla Bean Tahini
Recipe: Tahini Blossoms with Chocolate Kisses
Ultra-smooth tahini meets vanilla in this completely unique product. Trade out that other nut butter for Soom Vanilla Bean Tahini + Jelly. Now that's a sandwich! We used this vanilla rich spread in classic, sugary blossoms with chocolate kisses. Crunchy on the outside. Chewy on the inside. These cookies are the perfect bite.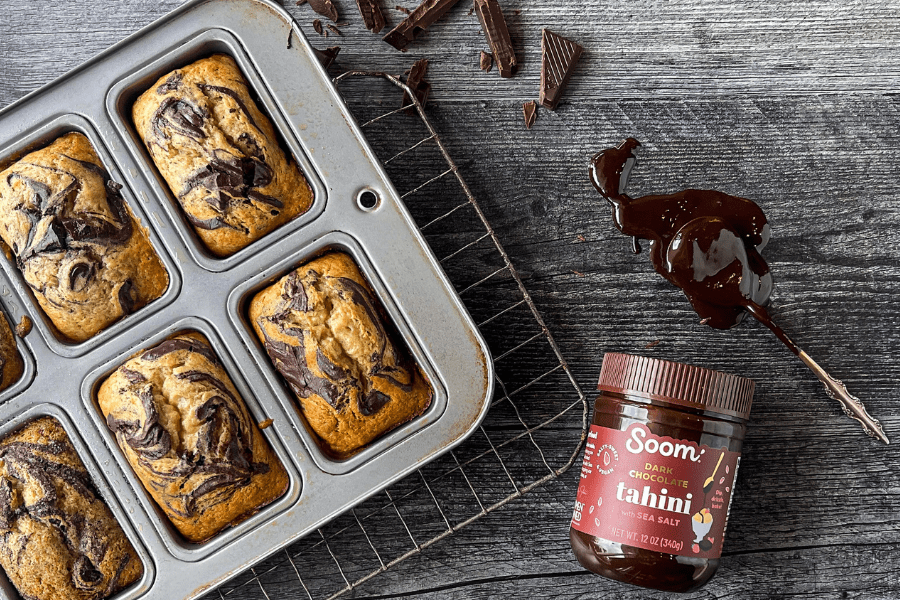 Soom Dark Chocolate Tahini with Sea Salt
Recipe: Chocolate Marble Banana Bread
Bananas meet dark chocolate and just the right amount of flaky salt. That sounds like the perfect meetup to us! We leaned on our favorite Banana Bread recipe and added a ribbon and swirl of Soom Dark Chocolate Tahini with Sea Salt. This rich, fudgy spread is a must for chocolate lovers. There are so many ways to use it, but we love Soom's suggestion the best: eat out of the jar with the biggest spoon you can find!