Shortbread and Sables are so easy to make! A quick blitz in the food processor then roll into logs for slice & bake or press into a rectangle for bars. Here's our Shortbread Roundup!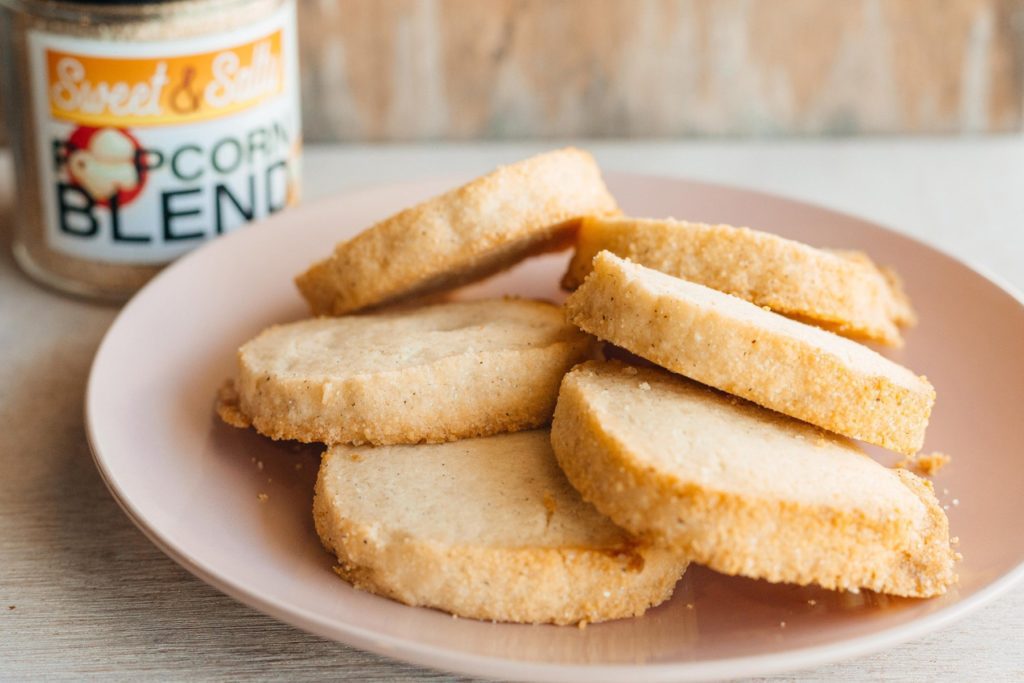 VANILLA BEAN SABLES
Best part of this absolutely perfect cookie? It's a great blank canvas. Roll in any sugar! Coffee lovers should try our Vanilla Latte Sugar or Espresso Sugar. These are divine rolled in Lemon or Ginger Sugar. For a seasonal flair, try Pumpkin Spice Sugar. In this recipe, we rolled them in our Sweet N Salty Popcorn Blend and we are obsessed with the tasty sweetness from honey granules and the nice salty crunch!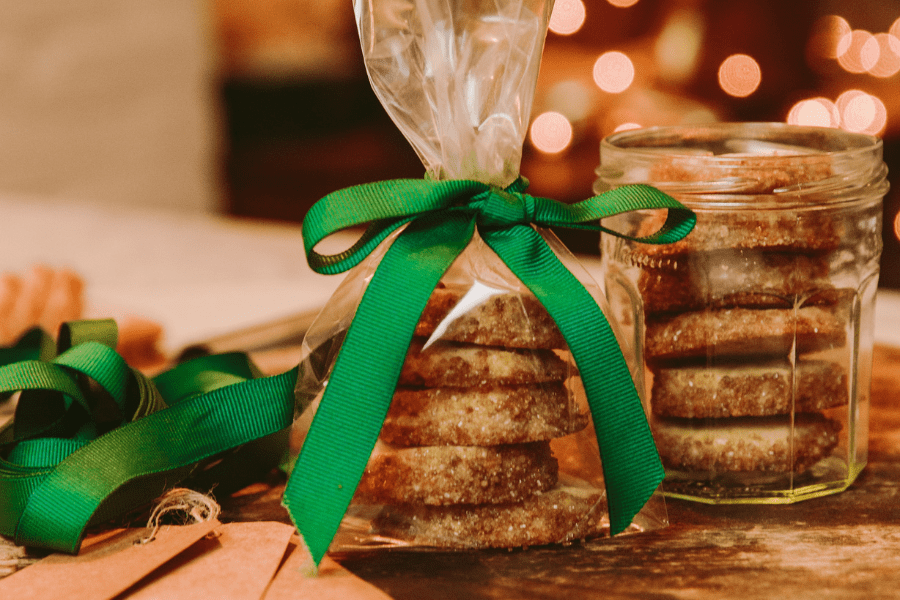 SUGAR STUDDED SHORTBREAD
These simple shortbread cookies, also known as a Sable, are a make ahead holiday helper. The dough tucks into the freezer so that it's at the ready when it's time for baking. They gift graciously as well. Gift the frozen dough to a baking friend along with a jar of our Specialty Sugars. Or bake them, ready to eat. We are partial to Pumpkin Spice. For coffee lovers, try Vanilla Latte Sugar or Espresso Sugar. Any way you roll them, they're a sweet treat!
LEMON LAVENDER SHORTBREAD
This cookie is a surefire way to brighten a rainy summer day – or any day! Lovely Lavender Buds and Lavender Sugar come together to scent these perfectly crisp, buttery shortbread cookies. Ready and waiting for our Earl Grey Lavender Tea.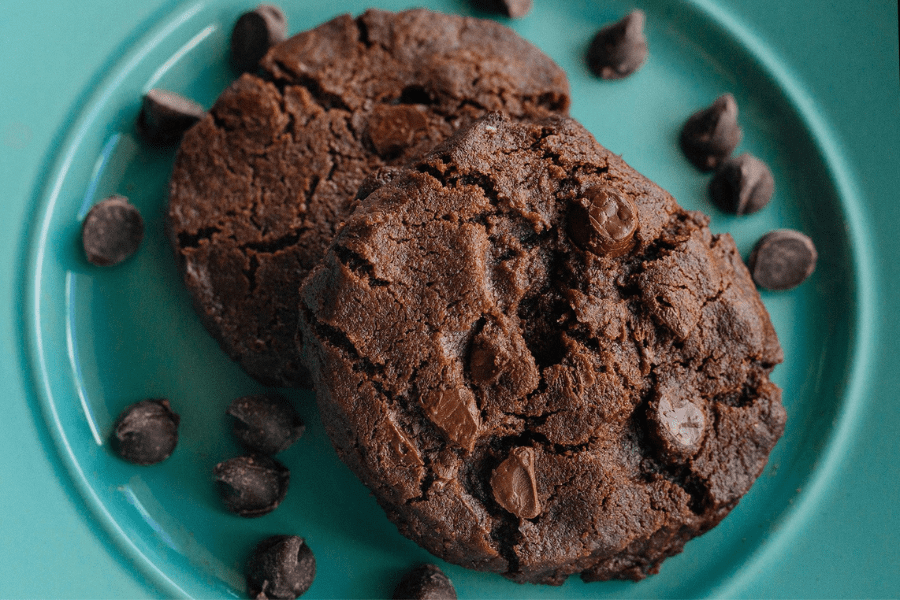 WORLD PEACE COOKIES
In our adaptation of Dorie Greenspan's beloved cookies, we used a slightly heavier hand on the salt. Dorie tells a wonderful story of her neighbor who after eating one of the chocolate shortbread cookies surmised that if everyone had one of these treats, there would be world peace. We agree. These are amazingly delicious cookies. The dough pretends to misbehave, but in the end, it bakes up into the most delectable treats.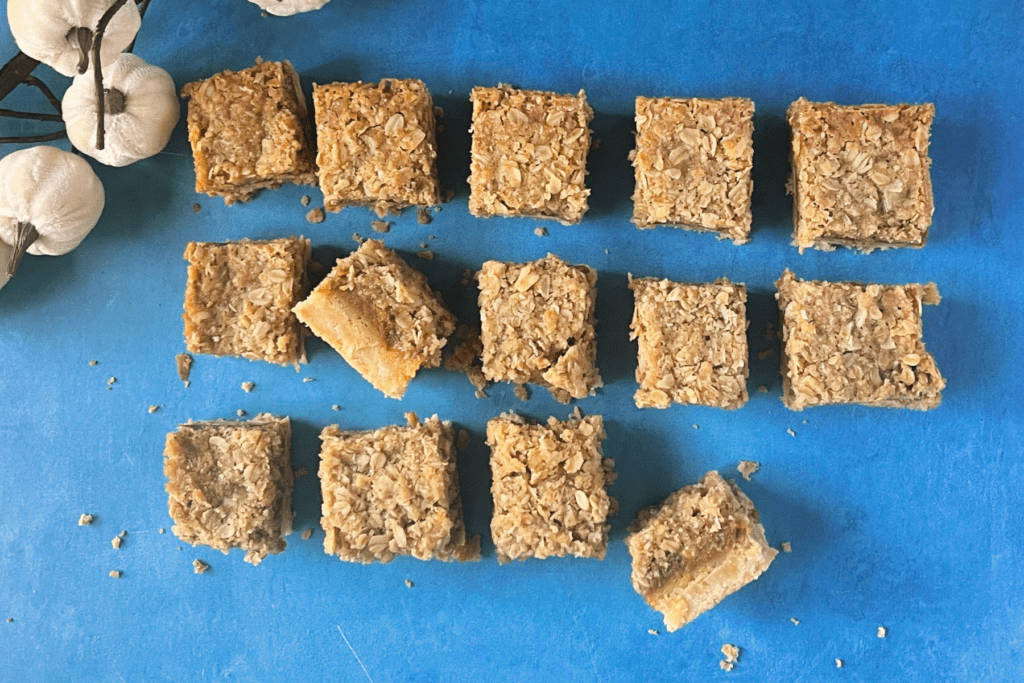 PUMPKIN PIE CRUMB BARS WITH SHORTBREAD CRUST
Shortbread crust, pumpkin pie filling, brown sugar crunch topping…could this dessert get any better?  This one is a definite for your holiday repertoire. The crisp, salty crust is the perfect compliment to the sweet topping. Oh, and our Pumpkin Spice Tea makes the perfect pairing.
More shortbread love:
Buttery Raspberry Thumbprint Cookies
Pecan Shortbread with Salted Dark Chocolate
Chai Tea Shortbread