In the summertime, the secret to cool-down dishes is not only what you cook but how you cook. Definitely grab up all that summertime bounty. Load up on corn, peaches, squash, melons and tomatoes. Summer is the perfect time to pull out the slow cooker, instant pot and air fryer – those gadgets are great tools to keep your kitchen cool as a cucumber. Speaking of cucumbers, onto our eight summertime cool-down dishes.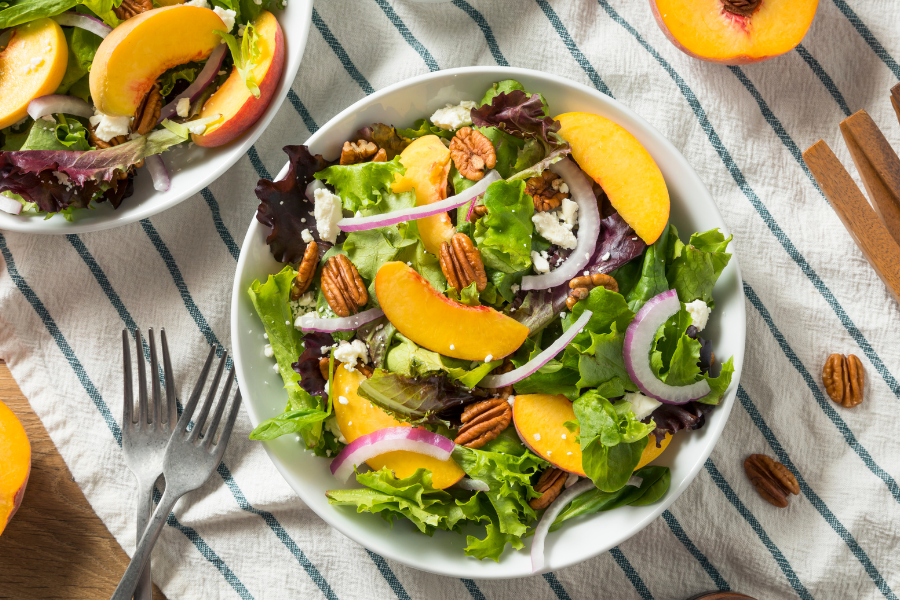 Ah, summertime. So much to love. Especially peaches! We love them in this salad with greens, feta and roasted pecans. We dress it with the sweet heat of Pepper Jelly vinaigrette. Choose from our Strawberry, Fig or Mayhaw Pepper Jellies. Pepper Jelly is delicious condiment that can run the spectrum from sweet and savory to quite spicy! Our house Pepper Jellies are created our friend Ashley with Grinning Jupiter Jammery. She creates this line of pepper jellies with a combo of bell pepper and a bit of jalapeno for sweet warmth. Perfect for topping a block of cream cheese or even spreading on corn bread and biscuits!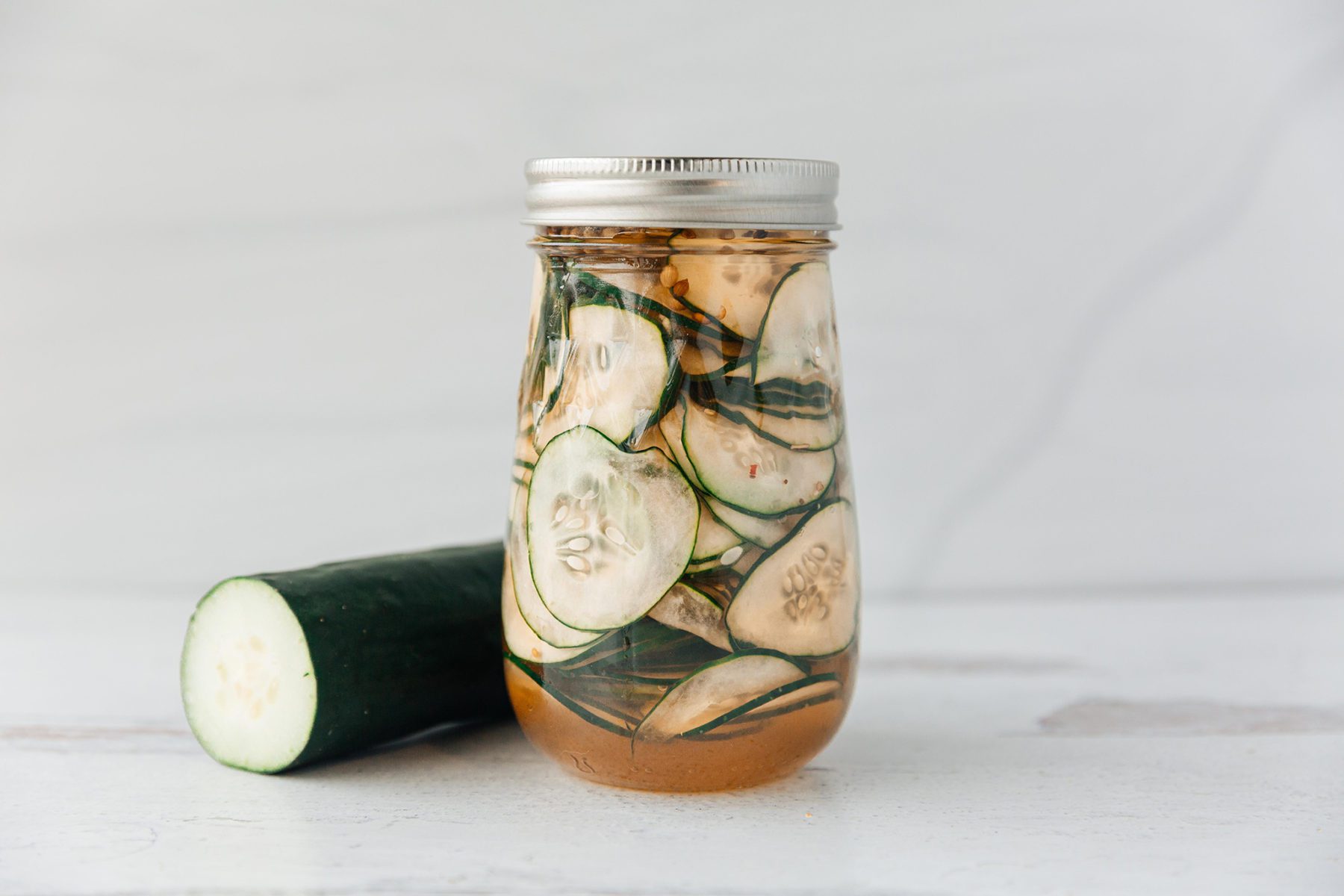 Paper thin cucumbers in sweet quick pickle brine? YES, please. We use our Microplane mandoline to get them sliced just right. These tasty toppers are a must to have on hand. Top your favorite sammie, dog or salad. OR just eat them right out the jar. Want to try more? Check out our Quick Pickled Sweet Peppers and Easy Pickled Red Cabbage.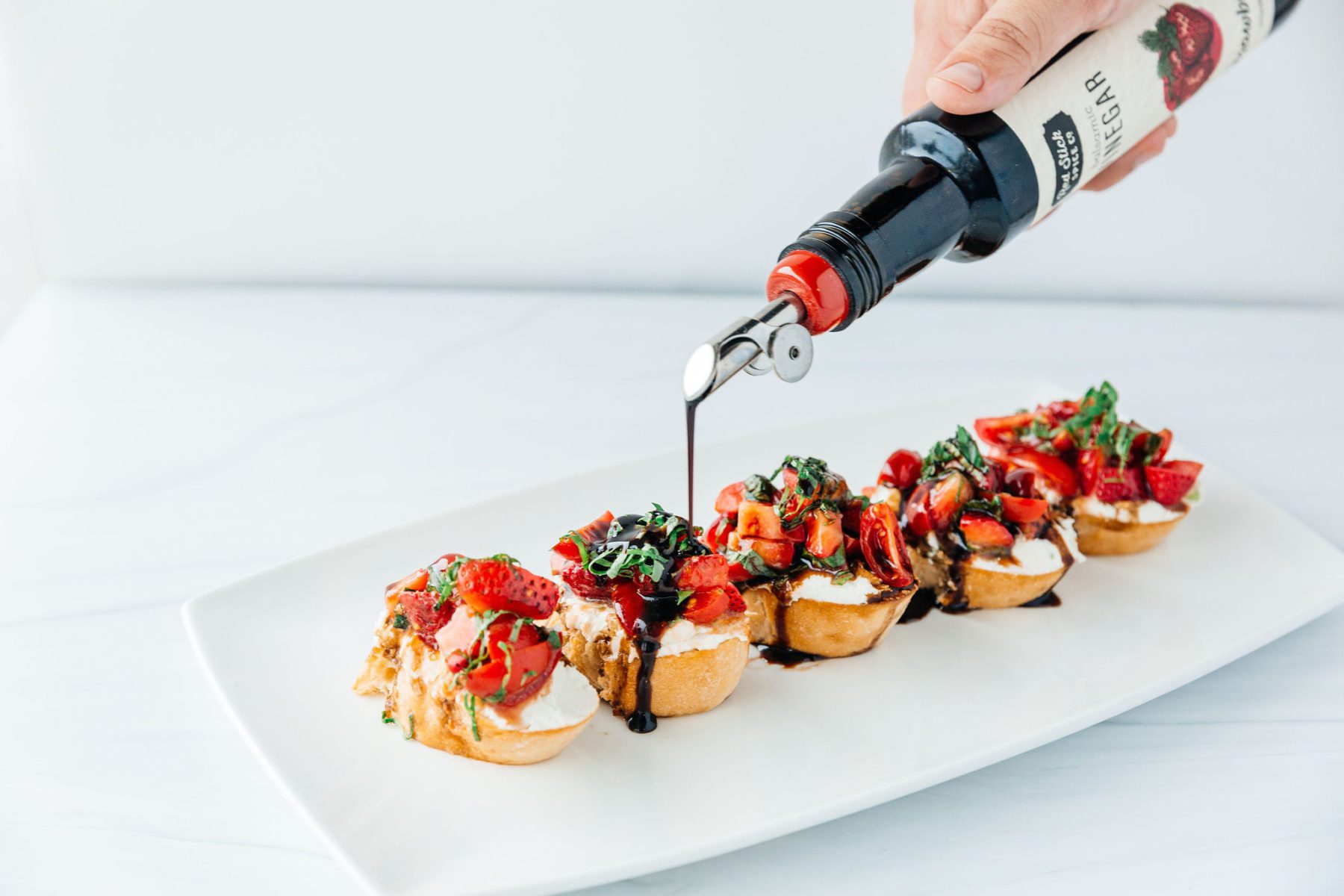 Our Strawberry Dark Balsamic is in great company with tangy goat cheese, fresh, juicy strawberries and tomatoes and bright basil. We love the simplicity of this quick appetizer. Pair it with a salad for a delicious lunch or light dinner.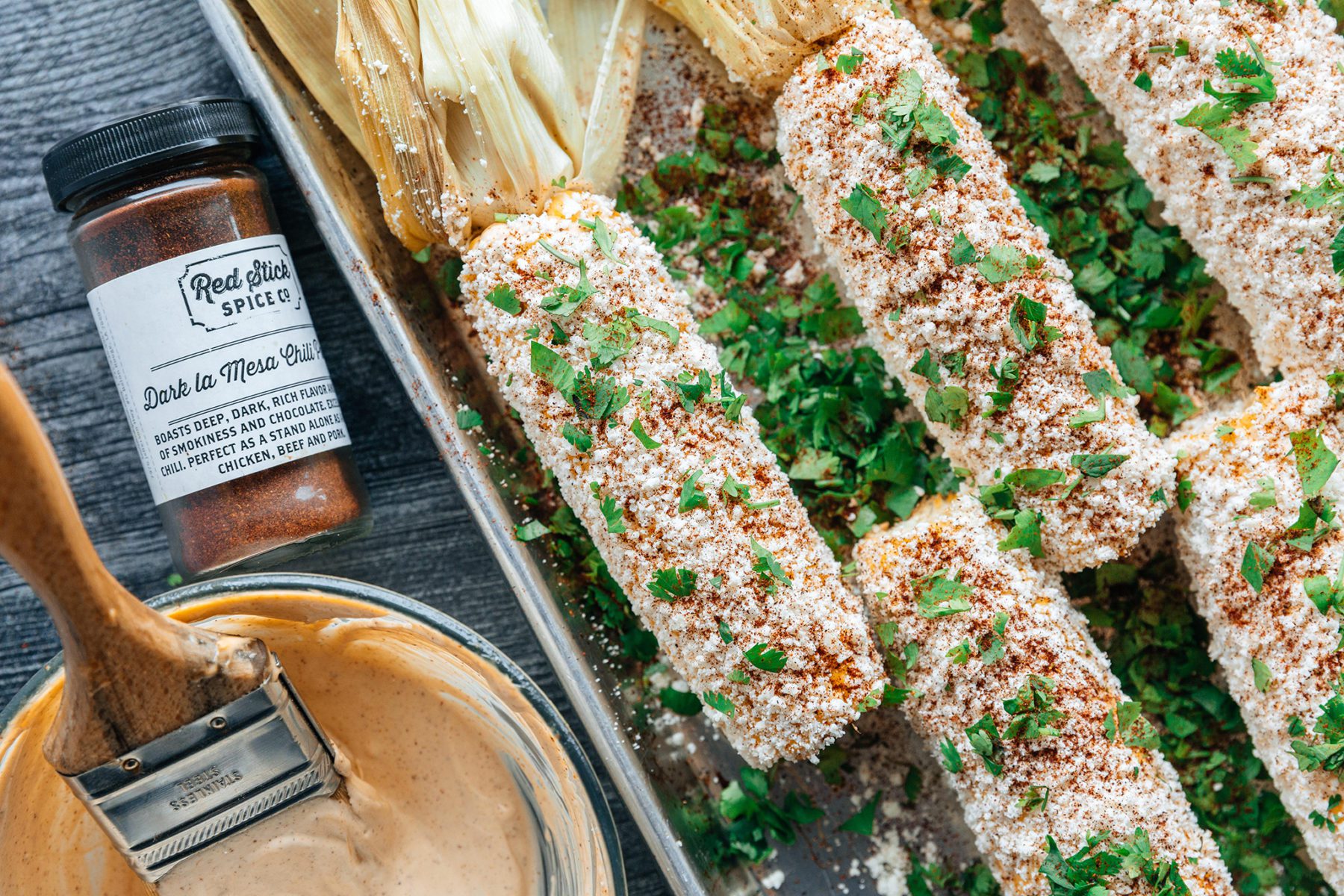 Elote is a Mexican street food treat, and we simply can't get enough. We made an off-the-cob version for hot dog topping for our Elote Dogs, and wow-zer, it was GOOD! This recipe is just the thing when summertime corn is coming out of your ears. The flavors and textures are simply perfection.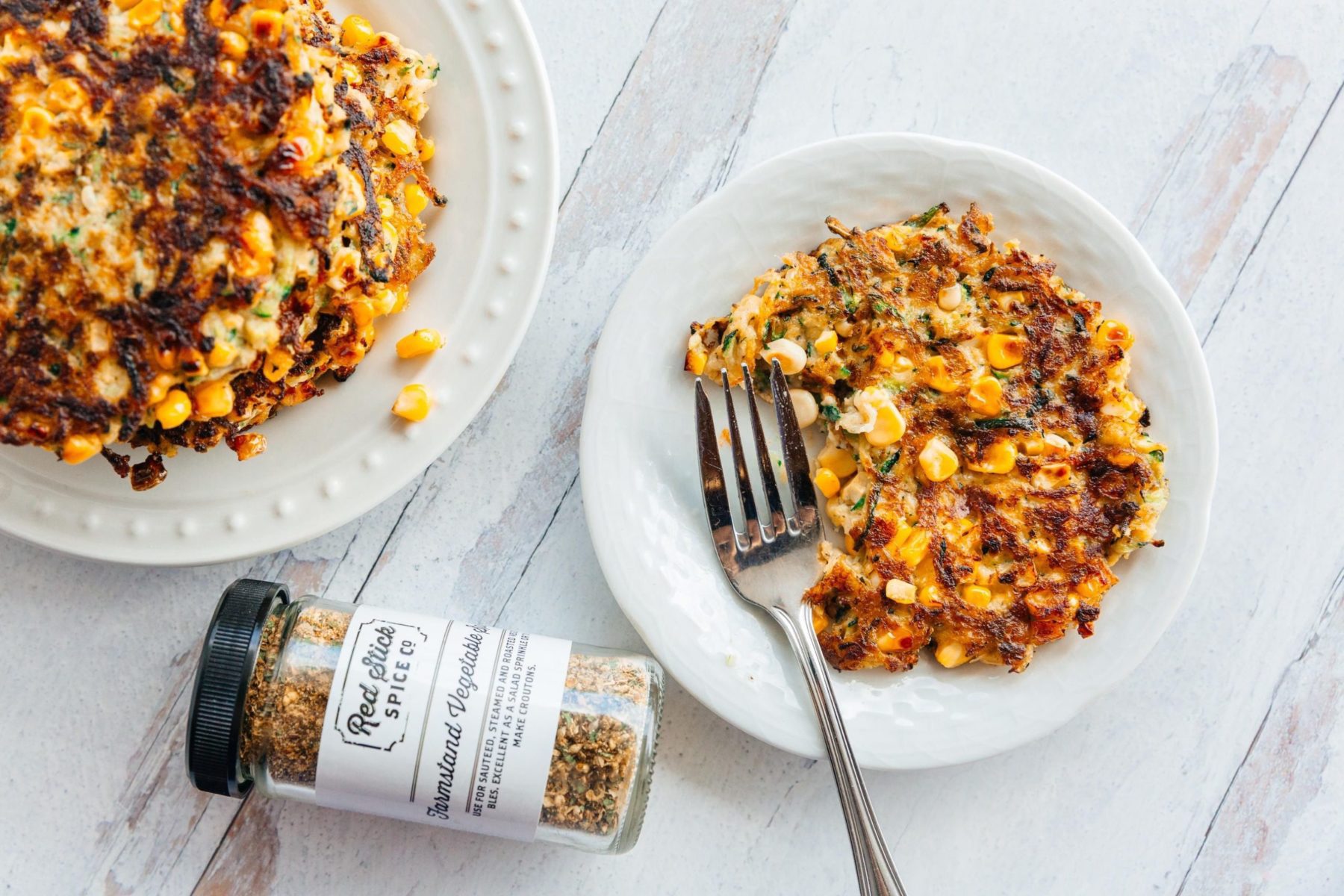 Corn and Zucchini come together in these delightful fritters that are perfect for a meatless meal and fantastic as a side. Farmstand Veggie Blend is a must for complimenting the sweet corn and zucchini. Yellow squash can sub in for zucchini in a pinch. We often even use a combo of zucchini and squash. Make these for dinner tonight! Pro tip: This batter can also be prepared in a waffle iron!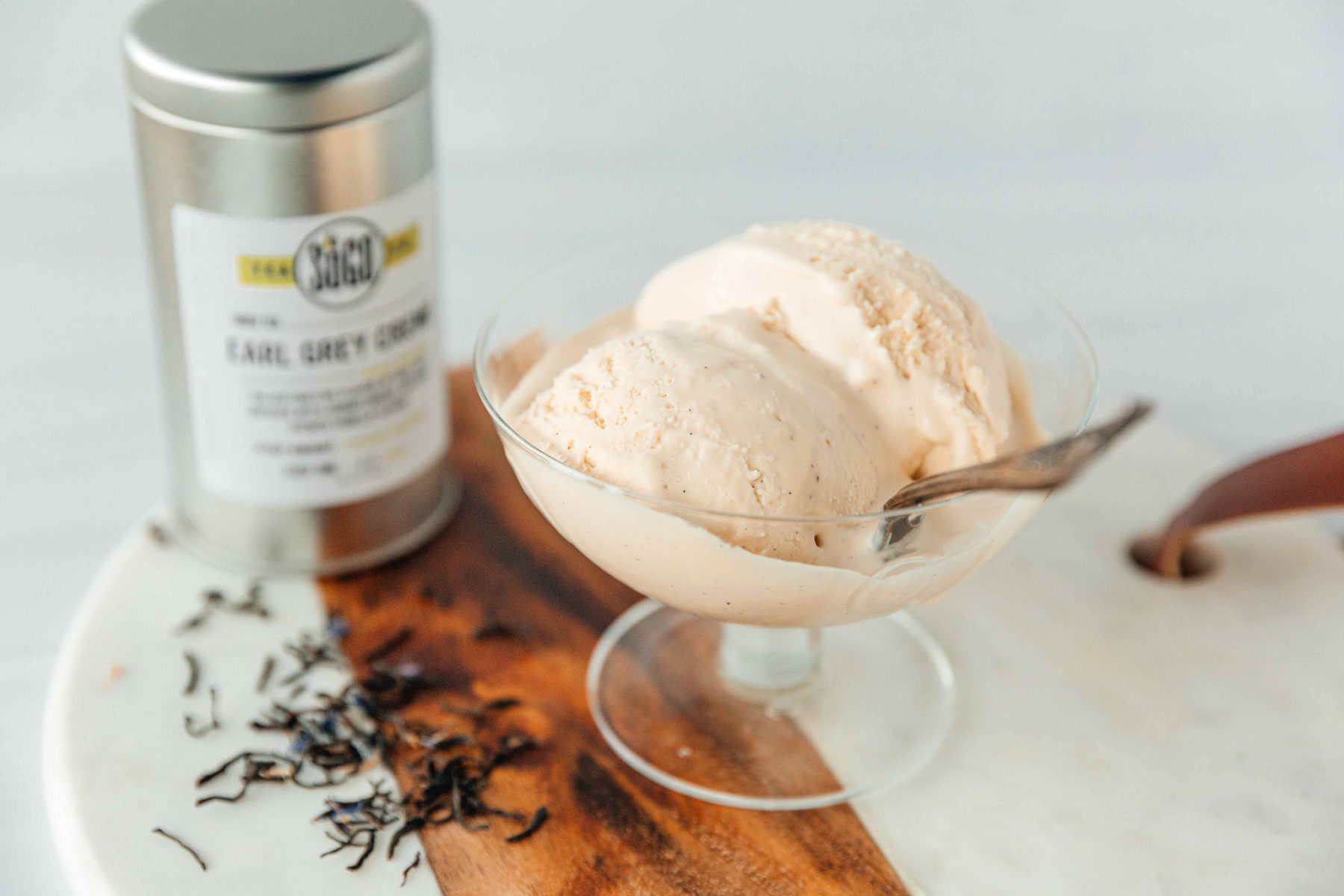 Homemade vanilla ice cream is just a few whisks away with this delicious no-churn recipe. Top this decadence with our Blueberry Ginger Sauce or Quick Strawberry Sauce. We also have a tea-infused version of this same method: Earl Grey No Churn Ice Cream. For non-cooked applications, we like to use Traditional Mexican Vanilla. It has a lower alcohol content than Pure Extracts plus the addition of natural vanillin gives it that old-fashioned vanilla flavor. Use Traditional Vanilla in frostings, puddings and smoothies. Oh, and Ice cream…WE ALL SCREAM!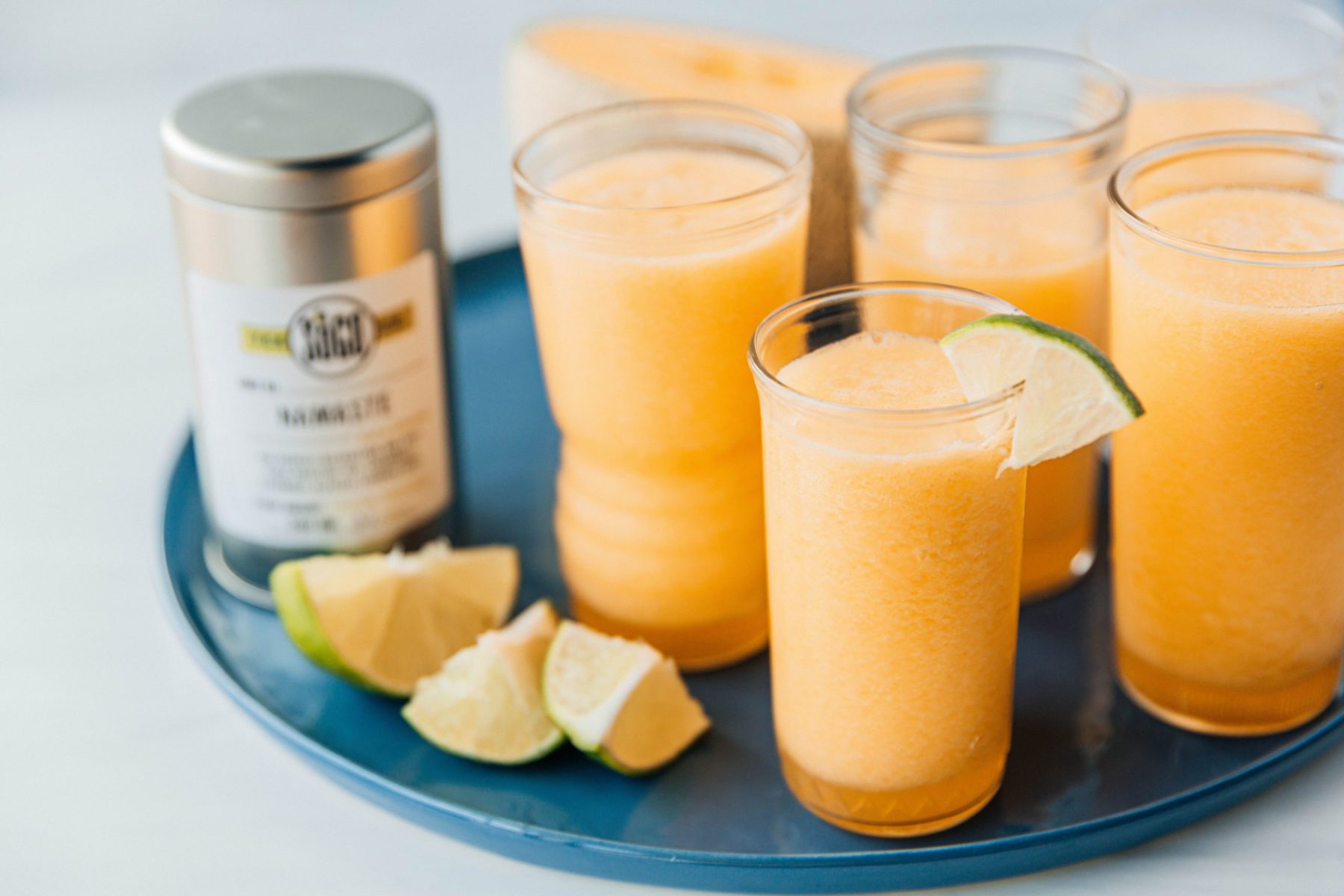 When melon, lime and sugar get blitzed into a beverage, that's agua fresca. For our frozen version of this popular Mexican drink, we bring our blossom-studded Namaste Tea to the party. We use the tea to make ice cubes and drop them into the blender with fruit. The result? Fruity and floral refreshment.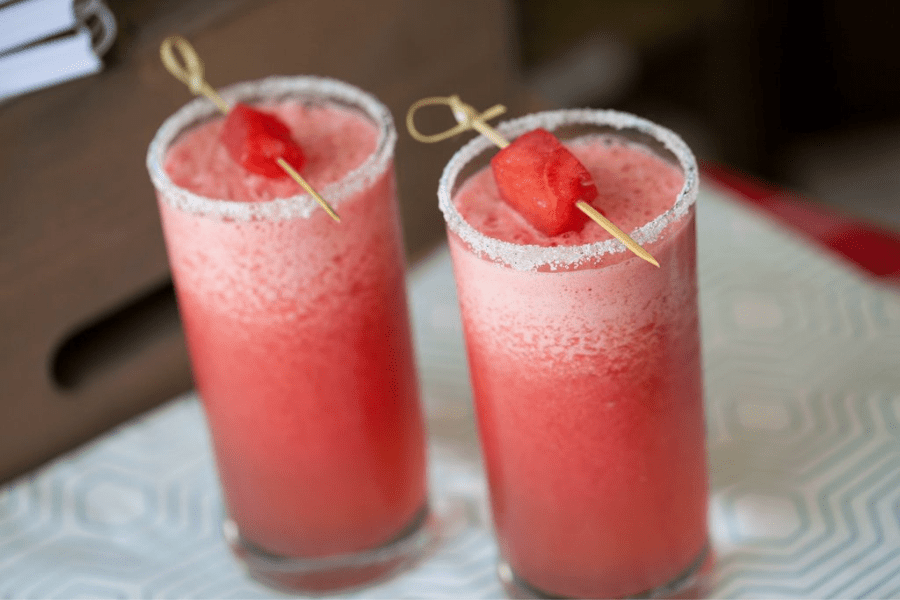 8- Watermelon Bellini
Frozen watermelon and chilled sparkling wine join the party in the blender to make this refreshingly cool drink. A quick blitz of wine and watermelon. A spritz of citrus. And a dredge in our Vanilla Bean Sugar. That sounds like a party, to us! This recipe makes a big-batch. Invite the neighbors!
Salt in a cocktail? Yes! That little pinch of Vanilla Bean Salt helps to heighten the other flavors. Ever tasted a chocolate chip cookie where the salt was omitted? That's what we're talking about. Salt helps other flavors shine!